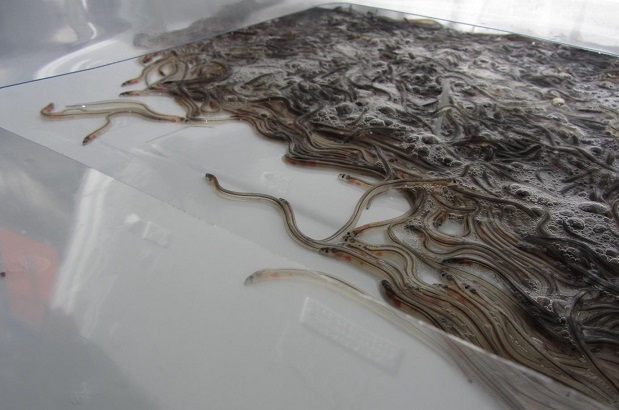 Border Force officers have made dozens of seizures as part of Operation Thunderbird, a global INTERPOL-led operation tackling the illegal trade in wildlife and timber.
Border Force officers made 182 seizures during the operation, which ran between 30 January and 19 February this year.
Among the items found were 11 kilos of ivory, 600,000 live eels, 74 live orchids, eight cacti, 13 reptile skin products, around 3,500 musical instruments containing CITES wood.
Enforcement operations were conducted at a number of locations including docks, scrap yards, pawn shops, pet shops, antique stores and traditional healers.
Grant Miller, of the national Border Force CITES team at Heathrow, said:
I am delighted with these results, which show that the global trade in illegal wildlife and timber is being tackled effectively in the UK.

By working closely with INTERPOL and our partners at home, including the National Crime Agency, we can do all we can to put a stop to the global black market trade for endangered species.
Read more about Operation Thunderbird.
The Border Force CITES team, based at Heathrow but covering the whole of the UK, are highly regarded specialists in the field of endangered species and work closely with the National Wildlife Crime Unit, National Crime Agency and police forces on investigations and provide expert advice on import and export issues. They also act as the main point of contact for other enforcement agencies and Non Government Organisations in endangered species related issues.