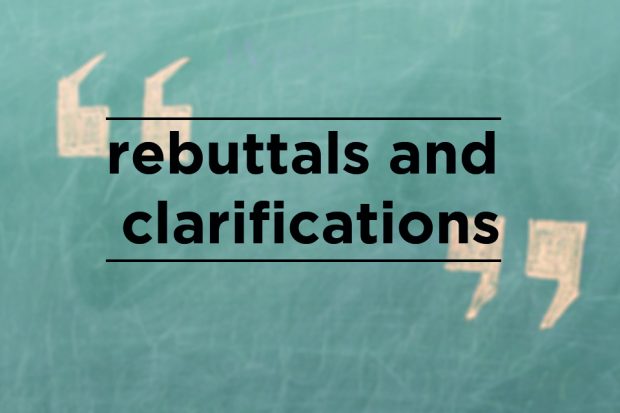 Today (Sunday 5 March), the Observer published an article, 'Why was our offer to house child migrants turned down?' which suggested that local authorities had more capacity to house unaccompanied asylum seeking children. We have clarified a number of the issues raised in the article below.
1) Local councils have accused the Home Office of ignoring offers to house hundreds of unaccompanied child migrants, as controversy grows over the announcement that only 150 more children would be accepted under the so-called Dubs amendment.
The National Transfer Scheme (NTS) has enabled over 250 children to move between local authorities to reduce what has been a growing and disproportionate burden on a small number of local authorities since it was established last July.
The consultation to establish local authorities' capacity to accommodate unaccompanied minors being brought to the UK under section 67 of the Immigration Act 2016 began in May as soon as the Act was passed. Throughout the summer, the Home Office organised a number of regional events across the country to engage councils on the issue.
In September and October 2016, the Immigration Minister and Home Secretary respectively, wrote to local authorities on numerous occasions seeking additional places for the National Transfer Scheme and to inform them of the situation regarding the Calais camp clearance.
Unaccompanied asylum seeking children should account for a maximum of 0.07% of the total child population in an area.  Currently at least 10 local authorities in the UK are at or over this threshold.
If councils come forward with placements, we will use them to support the unaccompanied asylum seeking children who continue to arrive and claim asylum and those being looked after by councils whose services are being stretched by the large numbers of unaccompanied children already in their care.
2) Announcing the cap last month, Home Office officials claimed that it was necessary because no more spaces were available to accommodate them. However, freedom of information responses collated by the Observer from dozens of UK councils paint a very different picture. There are at least 368 more spaces available for unaccompanied minors in the UK, under the national transfer scheme for asylum-seeking children.
 We do not recognise this figure and from working with local authorities since the NTS was established last July we know how hard local authorities have had to work to make the places we have already used available.
The NTS was established to ensure there are sufficient suitable places in local authority care for the thousands of unaccompanied asylum seeking children that arrive in the UK each year.
The Home Office welcomes local authority efforts to ensure that places will be available for these children and will continue to work with local authorities to use any places to care for newly arriving unaccompanied asylum seeking children, including the remaining children that will come from Europe under section 67 of the Immigration Act and to take the pressure off those local authorities that are caring for more children than they can reasonably manage.
The Home Office conducted a thorough consultation in 2016 to determine the number of placements local authorities could offer for section 67, in addition to the children that arrive in the UK spontaneously.
3) Stephen Cowan, council leader for Hammersmith and Fulham in west London, revealed that his staff reported that the Home Office threatened "retribution" if they went public to criticise the Home Office on the issue of "Dubs children".
 This is not true.
The Home Office made clear to Hammersmith and Fulham that any children they offered to look after to support section 67 would need to be in addition to the unaccompanied asylum seeking children that they are currently looking after and that the overall capacity to look after unaccompanied asylum seeking children would not be increased by accepting children brought to the UK under section 67 by transferring children already in their care to other local authorities.
We are grateful for the support that Hammersmith and Fulham have given both to unaccompanied asylum seeking children arriving in the UK spontaneously and from the Calais camp in 2016.  We have approached Hammersmith and Fulham along with its partner local authorities in the Tri-borough area (Westminster, Hammersmith and Fulham and Kensington and Chelsea)to take responsibility for children who were brought to the UK from the Calais camp under the Dublin Regulation where reunion was not possible.
At the time of asking the Tri-borough authorities were unable to look after these children and we have made other arrangements with alternative local authorities.  We would welcome any further support Hammersmith and Fulham could provide to supporting unaccompanied asylum seeking children.
4) Individual LA offers:
These include 73 spaces in Birmingham and 41 in the north-west England region of councils
Lewisham Council in south-east London offered to take 23 Dubs children. One has arrived so far.
Bristol offered to accept 10 Dubs children, but has not received any.
Glasgow offered to accept 35 children, but received 19.
Hastings and Rye, there are 48 spaces available for unaccompanied minors
We do not recognise these figures.
We will work with LAs to explore where capacity exists and use that capacity to look after unaccompanied asylum seeking children as they arrive in the UK however they arrive.
5) Most of the 150 child refugees still scheduled to enter Britain under the Dubs amendment are expected to be taken from Greece. However, sources close to the Dubs process have revealed that there is only one Home Office official in the country and charities there say there is no evidence that anything is happening.
Last year we brought more than 900 asylum-seeking children to the UK to be reunited with their families or to go into local authority care under the section 67 of the Immigration Act.
We have seconded an expert to Greece to support efforts to transfer children from Greece under the Dublin Regulation and section 67 of the Immigration Act. Our secondee has been working closely with UNHCR, IOM and the Greek authorities to identify potentially eligible children and put in place a process to transfer children to the UK where it is in their best interests.