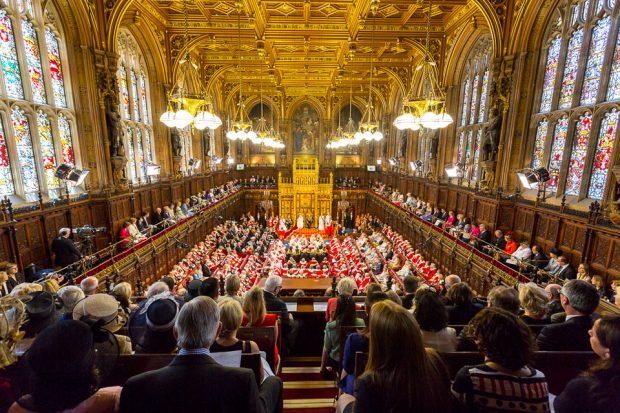 Media coverage relating to the Home Office today focuses on the announcements made during the Queen's Speech. There has also been further coverage of funding for the Metropolitan Police and of the Grenfell Fire tower.
Queen's Speech
The Guardian, Telegraph, Mail and Independent report that the Immigration Bill announced in the speech will end freedom of movement and make the migration of EU nationals and their families subject to UK law. The Guardian and Sun report on the proposals for a review of counter-terrorism powers and the introduction of a new commission for countering extremism.
The Telegraph and Times report that victims of domestic abuse will no longer face cross-examination by their alleged abusers in family courts and will be allowed to give evidence by video under a new Courts Bill. The papers add that the Government has also announced places for a new Domestic Violence and Abuse Commissioner to "stand up for victims and survivors" and raise public awareness as part of a draft Domestic Violence and Abuse Bill.
More information on the announcements made by Her Majesty the Queen yesterday can be found on Gov.UK.
Metropolitan Police funding
The Financial Times, Guardian, Times, Mail, Express and Metro report on comments made by Metropolitan Police Commissioner Cressida Dick who said that police resources have been stretched because of the recent terror attacks. The Guardian and Times focus on her suggestion that investigations had been "paused and slowed down" to boost terror resources.
Police spending was protected in the 2015 Spending Review and that the Met has had a broadly flat cash budget since then, including precept. More information on police funding can be found in our blog post from Tuesday.
Grenfell Tower fire
The Times and Guardian report that the family of Mohammed Alhjali – a 23-year-old Syrian refugee who died in the fire - were flown to the UK to attend his funeral yesterday. The Guardian says the "emergency intervention from the Home Office" followed a petition signed by 85,000 people and reports that the family thanked the Home Office for its assistance in a statement yesterday. The papers also report that Mayor of London Sadiq Khan reassured former residents worried about their immigration status that the Government had committed not to take enforcement action.
The Prime Minister has given a statement in the House of Commons on the fire. This can be found on Gov.UK.
Sign up for email alerts and follow us on Twitter.