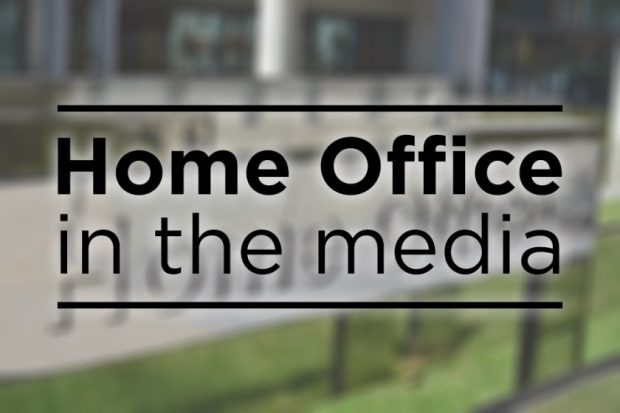 Today's Home Office-related media coverage includes articles focusing on the criminal justice system's response to stalking and harassment,  further coverage around firefighter pay and reporting on new female genital mutilation figures.
Stalking and harassment
The Guardian, Times, Telegraph, Mail, BBC Breakfast and Today programme have all run pieces on a report by HM Inspectorate of Constabulary and HM Crown Prosecution Service Inspectorate report into the handling of stalking and harassment crimes. They say the two inspectorates have criticised the police and Crown Prosecution Service for serious failings which leave victims of stalking and harassment at risk of further persecution.
The National Police Chiefs' Council and Crown Prosecution Service have issued statements making clear that more will be done to improve their response and the support for victims. The Home Office response is below.
A Home Office spokesperson said: