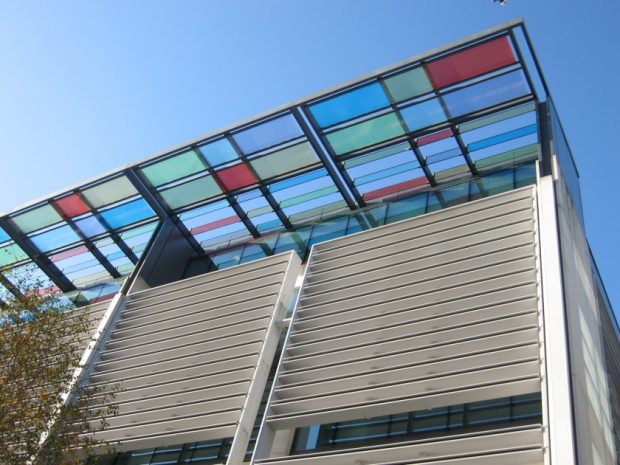 Today's Home Office coverage of interest include knife crime statistics, the process for asylum requests, Immigration Enforcement staffing, and a Bar Council report on immigration detention.
Knife crime
The Guardian reports on new figures, showing that knife crime has killed 35 children and teenagers in England this year so far. According to the statistics, this will make 2017 the worst year since 2008, and the third worst since 1977.
Responding to the story, Sarah Jones MP, chair of the All Party Parliamentary Group on knife crime, has said these figures constitute a "public health crisis".
The Home Office's response to this story can be found below.
A Home Office spokesperson said:
Knife crime has devastating consequences and this Government is determined to tackle this and do all it can to break the deadly cycle and protect our children, families and communities.

Last month we launched a public consultation on new laws on offensive and dangerous weapons, which includes plans to restrict the sale of knives online and banning the possession of certain weapons in private.

But tackling this scourge will take more than new legislation, which is why we are supporting communities to take action against violent crime. Last month we launched a £500,000 Community Fund for local projects aimed at tackling knife crime.
New report on asylum intake and casework
The Financial Times covers a report by the Chief Inspector of Borders and Immigration, claiming the Home Office must "ensure it has asylum processing and decision making under control" following the recent refugee crisis in Europe and the increase in immigration into the UK.
The piece features statistics, revealing that over 20,000 cases are awaiting an initial decision – an increase of 1,530 compared to 12 months earlier.
The Home Office's response to this story can be found below.
A Home Office spokesperson said:
This report recognises the commitment of our staff who work in the challenging and high pressured area of asylum casework.

However, we are not complacent and we accept the Independent Chief Inspector's conclusions that some changes are needed. The recommendations he has made are very much in line with our own ongoing reform plans, and we have already taken action to address some of his concerns since the inspection took place.

For example in the spring we opened a new office which will focus on the more complex cases and make sure that they are decided faster. We have also committed to recruiting a Chief Trainer to lead and develop the training strategy for staff.
Immigration Enforcement staffing
The Sun has spoken to head of the ISU (Union for Borders, Immigration and Customs) trade union, Lucy Moreton, who claims illegal migrants will not be deported because of cuts to Immigration Enforcement staff. Ms Moreton claims the number of arrest-trained staff has halved to around 2500 since 2010, and accuses the government of outsourcing enforcement to private companies, landlords, teachers and GPs.
The Home Office's response to this story can be found below.
A Home Office spokesperson said:
Border Force and Immigration Enforcement should be judged on their results, not staff numbers. Recent successes speak for themselves – such as seizing a record amount of cocaine and returning 6,300 foreign national offenders, the highest number ever, last year. Since 2010 we have denied entry to more than 120,000 people

The UK already has some of the most secure borders in the world, with our expert officers using some of the most advanced border security technology in the world; whilst it is harder than ever before for those with no right to be here to remain in the UK.
Bar Council report into Immigration Detention
Buzzfeed reports on a new study by the Bar Council, claiming the UK's detention of immigrants is resulting in "numerous injustices". The report claims the Home Office gives misleading information to immigration tribunals. It also contains criticisms of the training and supervision provided to officials.
A government response to this story can be found below. Most people detained under the Immigration Act powers spend only very short periods in detention, and legal aid is available for judicial review of certain immigration decisions.
A Government spokesperson said:
Detention and removal are essential parts of effective immigration controls, especially in support for the removal of those with no lawful basis to stay in the UK.

It is vital these are carried out with dignity and respect and we take the welfare of our detainees very seriously. We operate on the basis of a presumption against detention, and the adults at risk policy aims to improve our approach to identifying individuals who may be particularly vulnerable to harm in detention.