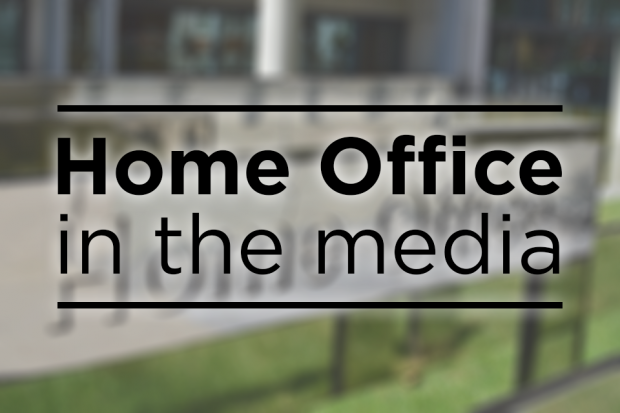 Today's Home Office coverage of interest includes complaints against the Home Office, and the recent arrests of online sex offenders.
Home Office complaints
The Sun (print), Mirror (print) and The National cover a report from the Parliamentary and Health Service Ombudsman (PHSO) on the number of investigations into complaints against government departments. The papers report the PHSO upheld 60 per cent of public complaints against the Home Office in 2016/17.
The watchdog makes the final decisions on complaints that have not been resolved by the government. It handled almost 7,000 complaints last year.
The Home Office's response to the story can be found below.
A Home Office spokesperson said:
We take complaints about our service very seriously and apologise to those who have been affected by incorrect decisions and advice or delays.

However, the number of complaints we receive is relatively small compared with the millions of customers UKVI and Border Force deal with each year – and even fewer require investigation by the Ombudsman.
Online sex offenders
The National Crime Agency (NCA) has warned that the use of live streaming platforms by online sex offenders is on the rise, and there is an urgent need to educate children about the threat.
The Mail, The Times and The Sun are among the publications that have covered the story, with the story also running on broadcast channels. According to detectives, sex offenders are taking advantage of new streaming technology, posing online as children and tricking their young targets into exposing themselves. It is widely reported that the NCA made 192 arrests in a week-long operation targeting paedophiles in October.
For any media inquiries about this story, please contact the NCA.
Sign up for email alerts and follow us on Twitter.