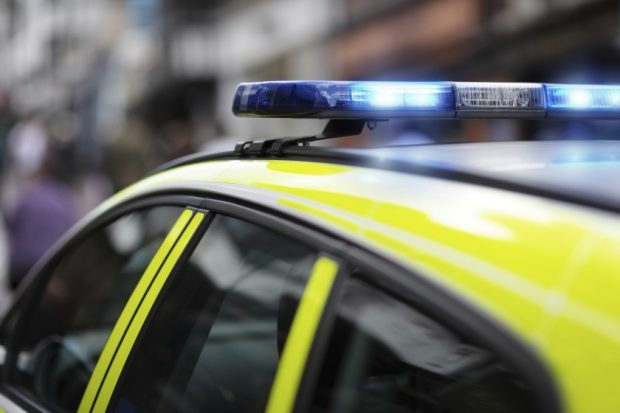 Today's Home Office related coverage includes a review into the recent UK terror plots, a report into cyber attacks and a people smuggling case at the UK-French border.

Terror plot on Downing Street and David Anderson Report
A plot allegedly targeting the Prime Minister is covered prominently in the Sun, Times, Mirror, Telegraph, Guardian and Mail. The papers say two men have been charged with preparing to commit acts of terrorism and will appear in court shortly.
The papers say it is one of the nine alleged terror plots to have been thwarted since the Westminster Bridge attack in March.
There is also widespread coverage of the Anderson Report into the recent terror attacks.
The Guardian reports that the Home Secretary has signalled a shift in the Government's approach, "promising" counter-terrorism policing would have the funding it needed and "confirming" that new laws will be brought in next year.
The Times highlights the review's recommendations, including better data analysis, better data sharing between agencies and better co-operation with online retailers, such as Amazon.
Public Accounts Committee report on cyber attacks
The Telegraph, Times and Mail report that banks are deliberately not reporting cyber attacks to authorities, according to the Financial Conduct Authority. The papers say the Public Accounts Committee warns banks that they must return £130 million belonging to fraud victims currently held in frozen accounts.
The papers also say the PAC report hits out at the Home Office for its "slow response" to the growth of online fraud, and described the police approach as "inconsistent".
The Home Office's response to the story can be found below.
Security Minister, Ben Wallace said:
Fraud demands a collaborative, innovative response, to keep pace with the threat. That is why the previous Home Secretary launched the Joint Fraud Taskforce. This partnership between government, law enforcement and the financial sector is working in new innovative ways to deliver a more effective response to fraud.

Through the Taskforce we are taking a collaborative approach to seek improvements in reporting. We have invested £5.5m in an improved reporting system in Action Fraud, which will not only improve the service for individual victims, but will also introduce systems such as improved bulk reporting for business.
People smuggler sentenced
The Mail and Sun report that a Romanian people trafficker who hid five Vietnamese teenagers inside a tent in the back of his car has been jailed for four years.
The Mail says Claudiu Pricope, 29, was exposed by Border Force officers at the UK checkpoint in Coquelles, France on November 4.
Any journalists interested in this case can contact the press office for the press notice and photos.