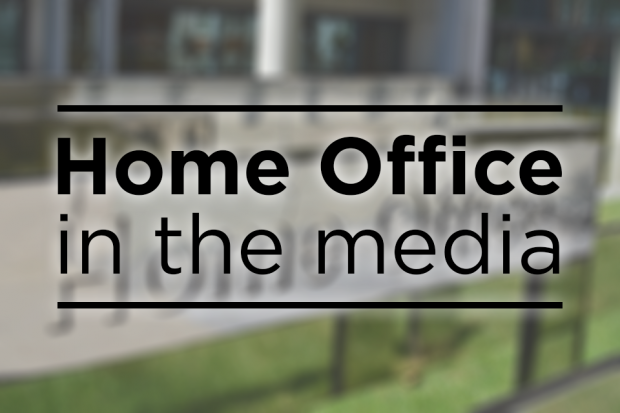 Today's Home Office coverage of interest includes stories around the impact of migration on the housing market.
Impact of migration on housing
The Express (print), Sun, Mail and Times are among those that cover a new report, which claims mass migration has contributed to rising house prices.
According to Migration Watch, rents have risen by 23 per cent since 2000 due to an increased demand on the housing market.
The Government's response to this story can be found below.
A Government spokesperson said:
We are determined to ensure everyone has a safe and secure place to live.

That's why we have increased the affordable housing budget to more than £9bn and introduced measures to boost the delivery of properties. Our £44 billion package announced at Budget will help us raise housing supply to 300,000 a year by the mid-2020s.

Migration figures are taken into account when assessing housing needs. The most recent immigration statistics estimate that net long-term international migration was down by 106,000 since the year ending June 2016 and we are committed to bringing net migration down further to sustainable levels.