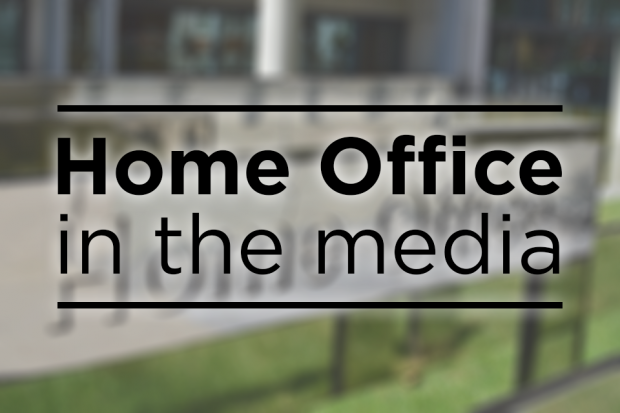 Today's Home Office coverage of interest includes stories on a new report into surveillance cameras.
Surveillance cameras
The Telegraph, Mail and Sun are among those that cover the Surveillance Camera Commissioner's Annual Report, released yesterday.
According to the Commissioner, new laws are needed to secure cameras from cyber attacks, and spy cameras are misreading up to 1.2 million number plates a day through automatic number plate recognition. The coverage notes that this is three per cent of the total.
The Home Office's response to this story can be found below.
A Home Office spokesperson said:
Automatic number plate recognition gives police vital evidence to protect the public. There are strict rules in place for how the ANPR database can be used and who can access it.

The Surveillance Camera Code of Practice sets out clear rules to be followed to guard against unauthorised access and use of surveillance cameras.