Today's Home Office stories include comments from the Police Superintendents' Association on policing.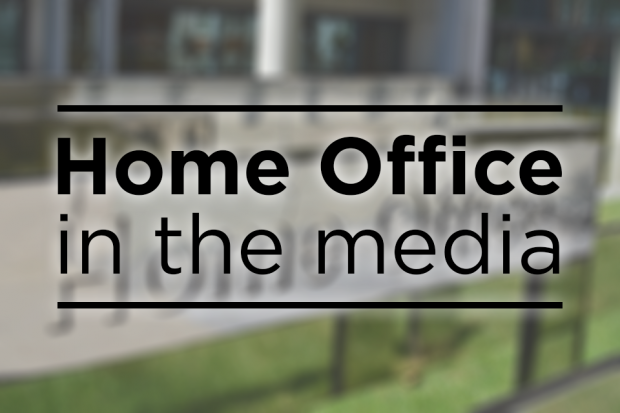 Policing Superintendents' Association on 'policing crisis'
The Times, Telegraph and Sun report on the 'widespread policing crisis', ahead of the Police Superintendents' Association's annual conference, which begins later today.
The papers report that policing is now based on fewer people working harder and longer and having to work past shift times and on leave days. They say officers are having to cover force areas of more than 100 miles and have to use two laptops, IDs and email addresses for the same job due to police force collaborations.
For journalists interested in the Home Office response, please contact the press office. A shortened response can be found below:
A Home Office spokesperson said:
"The Home Secretary has made it clear that he is committed to a good working relationship with the police and to ensuring that front line officers get the support and professional development they deserve.
"The ongoing Front Line Review will help officers and staff to drive change in policing and ensure that the barriers they face on a day-to-day basis are identified and addressed."