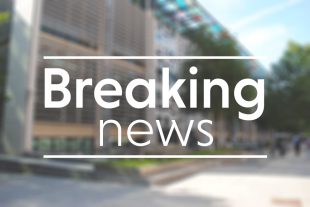 Six people have been convicted of being members of the extreme right-wing neo-Nazi group National Action today.
In response, the Home Secretary, Sajid Javid, said:
Today's convictions are a significant success for the police in bringing these members of National Action to justice.

We are determined to tackle the threat presented by extreme right-wing terrorism, as we are all forms of terrorism, which is why this Government banned National Action in 2016.

Keeping our communities safe and secure remains a top priority. Alongside the work to disrupt terrorist activities, we are also supporting those who are at risk of radicalisation through the Prevent programme.
Factsheet: extreme right-wing terrorism
The Government's counter-terrorism strategy, CONTEST, responds to all forms of terrorism - whatever ideology motivates the terrorist and whatever methodology they seek to use.
Threat
The threat from extreme right-wing terrorism has evolved in recent years, and it is growing. In the past five years, four terrorist attacks in the UK were carried out by lone actors motivated to varying degrees by extreme right-wing ideologies. This included the murder of Jo Cox MP in June 2016.
Before 2014, extreme right-wing activity was confined to small, established groups with an older membership, which promoted anti-immigration and white supremacist views but who were assessed to present a very low risk to national security. The emergence of National Action in 2014 increased community tensions and the risk of disorder.
The response
Since the beginning of 2017, the police have disrupted four extreme right-wing terrorist plots.
In December 2016, National Action was the first extreme right-wing terrorist group to be proscribed as a terrorist organisation. As a result, being a member - or inviting support for - the organisation is a criminal offence, carrying a sentence of up to 10 years' imprisonment.
In September 2017, we extended the proscription to cover Scottish dawn and NS131 as aliases of National Action.
Following the terrorist attacks in 2017, the joint MI5 and counter-terrorism policing Operational Improvement Review (OIR) proposed an increased role for MI5 and the Joint Terrorism Analysis Centre (JTAC) in extreme right-wing terrorism. It said there should be 'equivalence of processes in analysing and dealing with all kinds of terrorism, irrespective of the ideology that inspires them.' Work to implement this change is underway.
Prevent seeks to tackle the influences of radicalisation and respond to the ideological challenge of terrorism. It also seeks to encourage debate and provide a credible counter narrative to terrorist ideologies. Like the overall counter-terrorism strategy, Prevent deals with all forms of terrorism, including Islamist and extreme right-wing, and does not focus on any one community.
Prevent explicitly addresses the threat posted by extreme right-wing, and almost a third of all people supported through Channel in 2016/17 were the result of such concerns. In some areas, far-right referrals account for more than half of all referrals.
Furthermore, through the Counter-Terrorism and Border Security Bill, we are strengthening our terrorism legislation to enable the courts to impose more robust sentences and to ensure the criminal justice system is equipped to deal with modern terrorist methodologies.