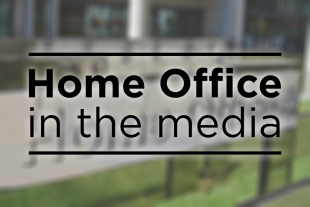 The Home Secretary, Sajid Javid, yesterday launched a consultation to ensure public bodies, including schools and hospitals, raise concerns about children at risk of becoming involved in knife crime.
This is about better joining up all agencies who have involvement with young people in order to improve society's response to serious youth violence.
It does not mean that the Government is asking teachers and health workers to act as police officers or placing new burdens upon them.
This approach is about using and improving existing partnerships with a shared focus on combatting the scourge of knife crime that has been devastating communities to identify links or warning signs in incidents or behaviour.
The consultation sets out how:
We would expect a multi-agency approach to preventing and tackling serious violence to involve different organisations working together through existing partnerships to prevent and tackle serious violence as a priority.
We are not proposing that new partnerships are established to specifically deal with serious violence. Wherever possible, existing partnerships and structures should be used to bring relevant organisations together. The difference will be the new shared focus for partner organisations to prevent and tackle serious violence.
It is anticipated that this approach would not impose new functions on the agencies specified but would ensure that those agencies placed an appropriate and proportionate weight on preventing and tackling serious violence whilst carrying out their pre-existing functions.
However, agencies are asked to provide information on impact as part of this consultation and a full cost assessment will be undertaken on the preferred option as part of the Government response to this consultation. This includes any burden on local authorities, or education, health or criminal justice sectors.
We would also publish guidance to help agencies such as schools and the health service to comply with the new duty.
This approach is important because of the damage that serious violence is doing to our society.
It's clear that an effective response needs different organisations working together and that's what the new duty focuses on.