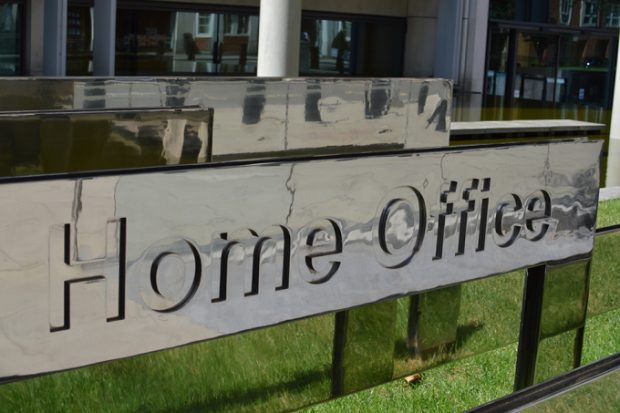 The Home Secretary has offered the Metropolitan Police his full support following an update on the police response to the demonstrations in central London.
Receiving an update from Metropolitan Police Commissioner Cressida Dick this morning, the Home Secretary said that despite policing being an operational matter for the Met, he fully backed their efforts. He also passed on his appreciation to the thousands of officers patrolling the streets of the capital over the Bank Holiday weekend.
The Home Secretary said the Home Office would be on hand to discuss any support the force needed in the coming days – and condemned the actions of the unlawful protesters who have caused disruption to millions of Londoners in recent days.
During the update, Cressida Dick informed the Home Secretary that the police has arrested more than 420 people and that more than 1,000 officers were being deployed to the streets of the capital each day.
She added that officers were working hard to ensure life and property was not being endangered by the disruption.
Speaking after the briefing, Home Secretary Sajid Javid said:
Everyone has the right to protest peacefully – it's a cherished, long-standing British tradition and a fundamental cornerstone of the democracy we live in.

But people do not have the right to break the law and significantly disrupt the lives of others.

Over recent days, commuters trying to earn a living have been unable to travel to work and businesses have been disrupted. Emergency vehicles have faced difficulties navigating the road networks and the demonstrations have put added pressure on police officers whose job it is to solve crimes and protect the public.

 

Let me be clear - I totally condemn any protesters who are stepping outside the boundaries of the law. They have no right to cause misery for the millions of people who are trying to lead their daily lives. Unlawful behaviour will not be tolerated.  

 

"I expect the police to take a firm stance and use the full force of the law. They have my full backing in doing so. I have spoken to the Met Commissioner today to offer her whatever support she may need and pass on my appreciation to the thousands of officers patrolling the streets of the capital over the Bank Holiday.

 

We are a proud democracy – and no one should be allowed to break the law without consequence.