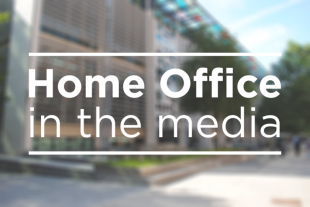 Today's leading story is the outcome of a Supreme Court hearing regarding the Investigatory Powers Tribunal.
Investigatory powers
The Financial Times and Guardian report that the Supreme Court has ruled the Investigatory Powers Tribunal (IPT) can have its decisions challenged. The ruling is also reported online by the Times and Telegraph.
The IPT oversees and investigates complaints made against Britain's security and intelligence services.
Following an appeal brought by the campaign group Privacy International, the court ruled yesterday that any decision made by the IPT may be challenged in the High Court.
A Government spokesperson said:
We are all safer thanks to the tireless efforts of our security and intelligence agencies, whose work is subject to robust independent oversight.

The Investigatory Powers Tribunal forms an important part of this oversight and, through the Investigatory Powers Act, we strengthened this by introducing a statutory route of appeal.

We will now consider the implications of the court's decision carefully.