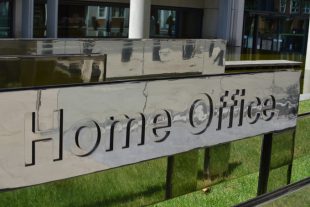 Today's leading stories include the calls for a review into Home Office privatised visa system and figures on police leave due to stress.
Home Office privatised visa system
The Independent reports that MPs and lawyers are demanding an independent investigation into the Government's newly outsourced visa system. According to the article, solicitors claim that private firms such as Sopra Steria were forcing people to pay "extortionate" fees and travel long distances when applying for UK status.
A Home Office spokesperson said:
We are sorry for any inconvenience caused to those unable to access appointments, which have been subject to a higher than expected demand.

The Home Office is working closely with Sopra Steria to ensure additional appointments are made available at existing sites across the UK. In addition, Sopra Steria will be opening six new enhanced service locations throughout May and June to provide extra capacity for customers in England and Scotland.
Figures on police leave due to stress
The Express reports that the number of police officers off sick with stress has increased by 96 per cent in the last 5 years, according to figures from 43 forces in England, Wales, Scotland and Northern Ireland.
The article also highlights that research by Police Care UK and Cambridge University revealed that nearly one in five officers had symptoms consistent with post-traumatic stress disorder.
A Home Office spokesperson said:
Our police officers do an incredibly difficult job and we take their physical and mental health very seriously.

That is why we have given £7.5 million to the recently-launched National Police Wellbeing Service which will improve the support provided to police officers and staff

It is vital that chief officers give their staff the support they need and the Government welcomes the work being led by forces to promote officers' health and wellbeing.