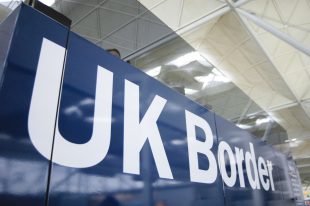 The Chancellor has announced £2.1 billion for no deal preparations.
Border Force is making preparations for leaving the EU on 31 October, whatever the circumstances of our exit.
Recruiting up to 1,000 new officers
Border Force is recruiting up to 1,000 new officers to help maintain security and support flows at the border.
500 officers are being recruited to enable Border Force to carry out checks on goods transiting through the UK and further officers will perform a wide range of frontline and support roles.
Recruitment of around 900 officers in 2018/19
This follows the recruitment of around 900 officers in 2018/19 to prepare for Brexit.
The 900 includes a brand new Readiness Task Force of 300 officers. This multi-disciplinary team is available to deploy across the UK at short notice to deal with emerging issues and peaks in demand.
More than 5,500 officers already trained for no deal
As part of Border Force's preparations, more than 5,500 officers have already received bespoke training to ensure they are able to respond to a no deal Brexit.
If the UK leaves the EU without a deal, this additional resource will be mainly used to respond to the increase in customs checks where needed as EU goods will become subject to additional controls.