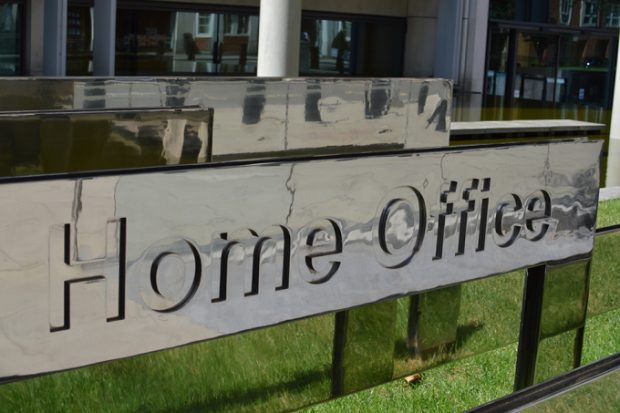 Today's leading stories include the Foreign Affairs Select Committee report, Vietnamese children going missing from British schools and the Scottish Affairs Committee report on drugs.
Foreign Affairs Select Committee report
There is widespread coverage including the Times, Sun and Today programme of a Foreign Affairs Select Committee report stating that the deaths of 39 Vietnamese citizens found in the back of a lorry in Essex should serve as a "wake-up call" for the Government on illegal immigration.
According to the articles, the report said that a policy focused on closing borders would drive migrants to take more dangerous routes and push them into the hands of smugglers.
A Government spokesperson said:
Tackling the scourge of human trafficking at every stage of the migrant journey  - overseas, at our borders and in the UK - is a major priority.

The UK does this by addressing irregular migration, from reducing push factors to migrate illegally – conflict, instability and poverty – to strengthening border security and counter-trafficking operations.

The UK Government and law enforcement agencies work extensively with European and global partners, key transit countries, and the nations of origin to stand up to the global criminal industry that perpetuates human suffering.
Children going missing from private schools
There is coverage of an investigation by the Times into private schools allegedly making hundreds of thousands of pounds from Vietnamese children who are entering Britain on student visas then disappearing.
The Times state that children as young as 15 are being brought to the UK by suspected trafficking gangs through legitimate visas sponsored by private schools. It continues that students typically pay a term's fees, then go missing within weeks or months of starting. The investigation is said to have uncovered at least 21 Vietnamese children who have vanished form boarding schools and private colleges in the past four years.
A Home Office spokesperson said:
The safety and welfare of children is a key consideration of any Child Student application, with written consent from parents and evidence of adequate childcare arrangements required.

If we have concerns around the genuineness of any of this information, we will either undertake verification checks or interview the student or their parents.

Educational establishments have a duty to report a lack of enrolment or disappearance to us. When the location of a child is unknown, this is referred to social services and the police.
Scottish Affairs Committee report on drugs
There is also widespread reporting that the Scottish Affairs Committee has now joined the Health and Social Care Committee in calling for a new approach to tackle Britain's drugs problems.
Sarah Wollaston, Chairman of the Health and Social Care Select Committee is quoted as saying that drug use is now a "public health emergency".
A Home Office spokesperson said:
Every drug related death is a tragedy, and we are concerned about the rate of drug deaths in Scotland.  We are absolutely committed to reducing the use of drugs and the harms they cause.

The Government has no plans to decriminalise drug possession. It would not eliminate the crime committed by the illicit trade, nor would it address the harms associated with drug dependence and the misery that this can cause to families and communities.

There is no legal framework for the provision of drug consumption rooms as a range of crimes would be committed in the course of running such a facility, by service users and staff, such as possession of a controlled drug.