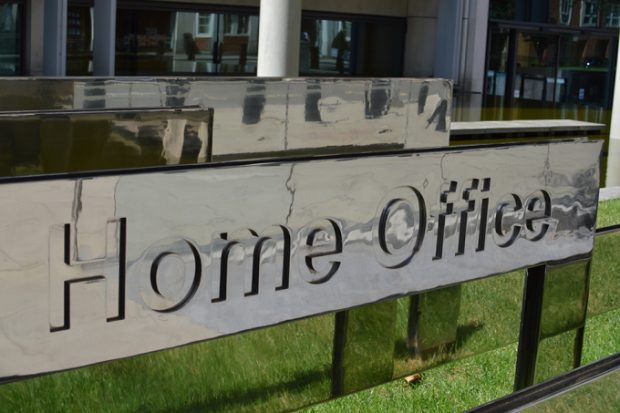 Today's top stories include coverage of antisemitic incidents in London and small boats crossing the Channel.

Antisemitic incidents in London
There is widespread coverage this morning in the Telegraph, Sun, Guardian, Independent, Mirror, Mail and Times on antisemitic incidents in London yesterday. Coverage notes that graffiti was daubed on a synagogue and shop fronts.
The vandalism, which was seen in Hampstead and Belsize Park, including South Hampstead Synagogue, follows an attack on a Hanukkah celebration in the US where five people were stabbed.
Home Secretary Priti Patel said:
Antisemitic hatred is an unacceptable scourge on our society. As we approach a new decade we must root out this antisemitic hatred.

I stand with all Jewish families and communities against this utterly appalling abuse. No one should live in fear or tolerate such heinous abuse.

I want these criminals to be brought to justice and urge anyone with information to contact the police by calling 101 and quoting reference 7282/28Dec.
Small boats crossings
There is further coverage of small boats attempting to cross the Channel. The Telegraph, Times, Guardian and Mail report that a pregnant woman was among a group of migrants rescued from a sinking boat yesterday as they tried to cross to Britain.
According to the papers, the woman was in a group of 20 people picked up by the French authorities after their boat began taking on water near Dunkirk. Another 11 migrants were rescued near Calais after their boat's engine failed.
The coverage notes that the Home Office announced last week that it has doubled the number of patrols on French beaches, adding that a Border Force cutter and two coastal patrol vessels are patrolling the Channel.
A Home Office spokesperson said:
Illegal migration is a criminal activity. Those who seek to come to the UK unlawfully and the ruthless criminals who facilitate journeys are all breaking the law and endangering lives.

We will always ensure we have the right resources in place to keep our border secure. A forty-two metre Border Force cutter and two coastal patrol vessels are patrolling the Channel and we are monitoring the situation closely over the Christmas and new year period.

There has also been a doubling of patrols on French beaches and drones, specialist vehicles and detection equipment have been deployed to stop small boats leaving French shores and arriving in the UK illegally.

Individuals who reach the UK illegally should be in no doubt about our determination to return them to Europe as it is an established principle that those in need of protection should claim asylum in the first safe country they reach.