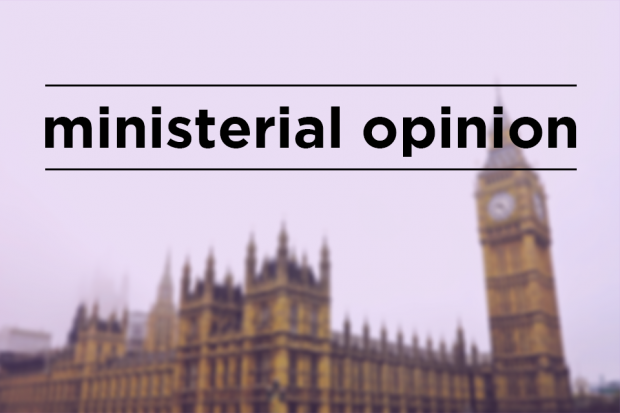 Security Minister James Brokenshire today (Monday 24 February 2019) announced plans to introduce a law which will require owners and operators of public spaces and venues to put in place measures to keep the public safe from a terrorist attack.
Writing in the Telegraph he sets out the latest steps the Government is taking to keep the public safe from the evolving terrorist threat. 
Minister of State for Security James Brokenshire:
Since I was last at the Home Office the threat to the UK from terrorism has changed dramatically. The tragic attacks in London and Manchester in 2017, and those in recent months in London Bridge and Streatham were assaults on the very fabric of society – people, many of them children and young adults, enjoying the UK's thriving nightlife, young people and families attending a pop concert, or some of the country's best and brightest working to improve our criminal justice system.
These events, alongside the atrocities we have seen across Europe, are stark reminders of the current challenge we face; and as the threat continues to evolve, so must our approach to how we best counter it.
The UK remains one of the safest places to live in the world and our chances of being personally affected by a terrorist attack are very small. But the sad fact is that there will always be depraved individuals' intent on spreading pain and fear.
Last week, I had the privilege of speaking to Figen Murray, whose son Martyn was killed in the Manchester Arena attack, and who is now campaigning for improved security in crowded spaces via the Martyn's Law campaign.
Police activity at the scene following the terror attack in Streatham High Road, south London by Sudesh Amman Credit: PA
The UK public is lucky to have inspiriting and tireless campaigners like Figen fighting for their safety, but she should never have been put in this position and I am determined to prevent more parents from going through the unimaginable pain of losing a child to a senseless act of terror.
I want to assure The Telegraph readers that this Government is determined to do what it takes to reduce the risk as much as possible, helping people feel safe and protected as they go about their lives.
This means learning from previous attacks to close off any gaps.
Following the fatal Fishmongers' Hall attack last year, we announced tougher sentences and the removal of early release for the most dangerous terrorist offenders, to be introduced via a bill in the first 100 days of this Government.
And earlier this month we introduced emergency legislation to ensure terrorists serve more of their sentence behind bars and won't be considered for early release without Parole Board approval.
London Bridge attacker Usman Khan is shown being taken down by bystanders Credit: KNS news
But in a free society, it is impossible to completely eliminate the risk of a terror attack occurring. Public vigilance is vital but so is making sure our public spaces and venues are appropriately protected to reduce the risk, mitigate the impact and ensure they are prepared to respond to any attack.
This doesn't necessarily mean physical security measures. Training, planning and exercising for what staff would do during an attack are all simple measures that organisations could and should be doing.
Since 2017, we have improved the guidance and support available to businesses and public authorities and many organisations are already putting the protection of the public at the heart of their operations.
These efforts are reassuring but we want to see that they are applied consistently.
My predecessor, Brandon Lewis, met with businesses as well as the Martyn's Law campaign and what has become increasingly apparent is the need for a clear 'Protect duty' that will ensure public venues and spaces have in place proportionate measures to keep the public safe.
We know public venues and spaces vary; across sectors, size, geographies and nature of their operations. From large stadiums to conference venues, public spaces to hotels, and tourist attractions to shopping centres, we need to get this right and not put undue burden on owners and operators.
That is why in the Spring we will launch a formal consultation to help us to introduce a law that applies to responsible parties through a targeted approach, proportionate to the threat.
I am determined to work closely with businesses and other organisations to put in place a regime that protects people enjoying the UK's fantastic public venues and spaces, while ensuring they continue to thrive and grow.