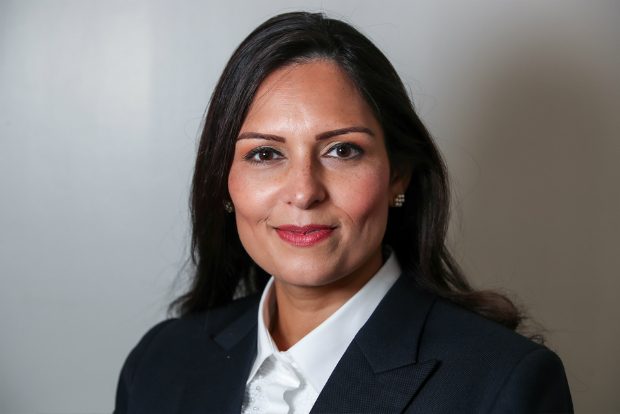 Today, Home Secretary Priti Patel has written about the results from police surge activity to tackle county lines, funded by Home Office investment.
She wrote:
" It is impossible to quantify the terrible impact of county lines. Every child whose future is stolen by a violent drugs gang is a tragedy, the suffering of their families immeasurable, and the impact on communities immense.
A few years ago, many of us had not even heard of county lines. We did not have a label for the vicious gangs terrorising our towns and exploiting our children – grooming them to travel to quieter communities to peddle drugs. Menacing their victims with horrific and depraved levels of violence.
Sadly, for some, this phenomenon is now all too familiar. As the shocking abuse of county lines gangs escalated, so too did the fear of every parent that their child could be targeted. So too did the dismay of the towns and villages flooded with drugs and violence. And so too did the resolve of this people's Government to protect victims and stop these vile predators in their tracks.
We have pulled no punches in our mission to cut the head off the snake of these ruthless organised crime gangs, pledging an extra £25 million to tear them down. We know tough enforcement is crucial, so we have wasted no time in getting £5 million of this funding out to support a surge in police activity in some of the worst hit areas. And this critical work is continuing, with £20 million going towards fighting the threat from county lines this year.
Rooting out the evil that has festered on our streets will take time, but I'm delighted that we are already starting to see results.
Today's figures speak for themselves. The first five months of our heightened police activity has seen over 650 arrests and over 100 weapons seized. 140 children have been safeguarded. Almost 140 drug deal lines have been shut down and drugs and cash totalling over £3millon have been seized. Countless people, towns and communities are safer as a result.
I have seen first-hand the professionalism, fearlessness and determination of our outstanding police and National Crime Agency to destroy county lines gangs. I've joined officers on raids, watching them knock down doors and seize suspects.
These initial results are testament to the tireless work of our police and I know they won't stop there. I will continue to have their back every step of the way as they fight to keep this horrendous criminality off our streets.
Our investment in tackling county lines is starting to pay off, but while any child is being exploited or trafficked, I refuse to say job done. Our relentless mission to protect our young people and take down their abusers must continue. And there will be no change as our nation rallies against coronavirus, with ending the scourge of crime still a top priority.
Because, quite simply, our children should be safe, and those who threaten them should be scared.
So let these figures send a clear warning to the county lines gangs: you will not get away with it.
We have you in our sights and you will poison our communities no more. "