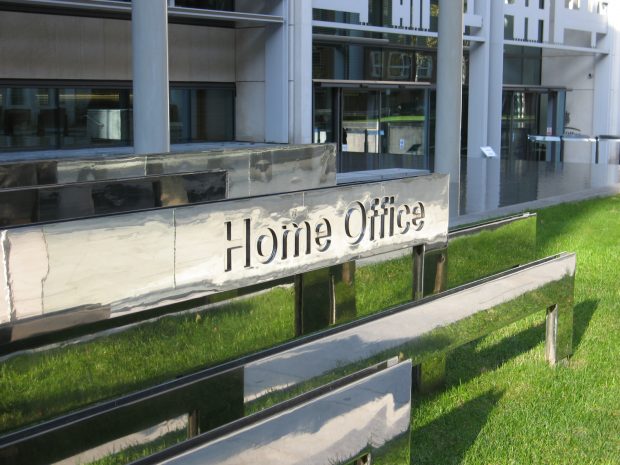 The Domestic Abuse Bill completed its Report Stage and Third Reading yesterday ( Monday 6 July), and was voted through by the House of Commons. The Bill will now be debated in the House of Lords, going through the same sequence of readings and stages as in the Commons, before it receives Royal Assent and becomes law.
Minister for Safeguarding Victoria Atkins said:
I am delighted that the Domestic Abuse Bill has been passed by the House of Commons, marking an important step in the Bill becoming law.

The Bill will have a profound and positive impact on millions of victims, survivors and children across the country, and it is testament to the campaigners and parliamentarians who have worked so hard to get us to where we are today.
Lord Chancellor and Secretary of State for Justice Robert Buckland said: 
This Bill will make a huge difference in supporting survivors of this devastating crime.

From better protection in court to the "rough sex defence" ban - we are delivering a justice system that protects victims and ensures perpetrators answer for their despicable actions.
The Domestic Abuse Bill will:
create a statutory definition of domestic abuse, emphasising that domestic abuse is not just physical violence, but can also be emotional, coercive or controlling, and economic abuse. As part of this definition, children will be explicitly recognised as victims if they witness abuse
establish a Domestic Abuse Commissioner, to stand up for victims and survivors, raise public awareness, monitor the response of local authorities, the justice system and other statutory agencies and hold them to account in tackling domestic abuse
provide for a new Domestic Abuse Protection Notice and Domestic Abuse Protection Order, which will prevent perpetrators from contacting their victims, as well as force them to take positive steps to change their behaviour, e.g. seeking mental health support
place a duty on local authorities in England to provide support to victims of domestic abuse and their children in refuges and other safe accommodation
prohibit perpetrators of abuse from cross-examining their victims in person in courts in England and Wales
bring the case of R vs Brown into legislation, invalidating any courtroom defence of consent where a victim suffers serious harm or is killed
create a statutory presumption that victims of domestic abuse are eligible for special measures in the criminal courts (for example, to enable them to give evidence via a video link)
enable domestic abuse offenders to be subject to polygraph testing as a condition of their licence following their release from custody
place the guidance supporting the Domestic Violence Disclosure Scheme ("Clare's law") on a statutory footing
ensure that when local authorities rehouse victims of domestic abuse, they do not lose a secure lifetime or assured tenancy
extend the extraterritorial jurisdiction of the criminal courts in England and Wales, Scotland and Northern Ireland to further violent and sexual offences.Detailed factsheets on each point are available on gov.uk