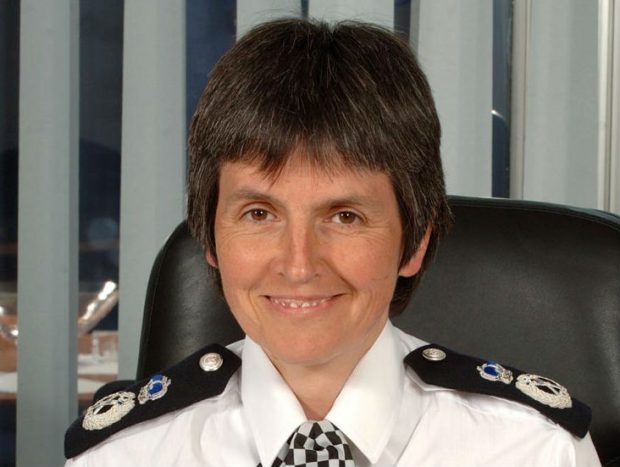 Today's Home Office-related news includes coverage of the appointment of Cressida Dick as the new Commissioner of the Metropolitan Police and the Supreme Court judgment on income rules for those wishing to bring a foreign spouse to the UK.
Met Commissioner appointment
There is widespread print coverage of Cressida Dick's appointment as Commissioner of the Metropolitan Police yesterday. Much of the coverage focuses on the fact that she will become the first female Commissioner.
Home Secretary Amber Rudd said:
Cressida Dick is an exceptional leader, and has a clear vision for the future of the Metropolitan Police and an understanding of the diverse range of communities it serves. I am delighted Her Majesty has agreed my recommendation after a rigorous recruitment process which highlighted the quality of senior policing in this country.

She now takes on one of the most demanding, high-profile and important jobs in UK policing, against the backdrop of a heightened terror alert and evolving threats from fraud and cyber crime. The challenges ahead include protecting the most vulnerable, including victims of sexual abuse and domestic violence. Cressida's skills and insight will ensure the Metropolitan Police adapt to the changing patterns of crime in the twenty-first century and continue to keep communities safe across London and the UK.

Cressida is absolutely the right choice to lead the Metropolitan Police as this Government continues its work to reform the police, and I look forward to working with her to make a real difference to policing in the capital.
Foreign spouses ruling
Yesterday's Supreme Court ruling on the minimum income threshold has also received widespread coverage in today's newspapers. Journalists report that judges confirmed the lawfulness of setting a minimum salary for British citizens who wish to bring a non-European partner to the UK.
A Home Office spokesperson said:
The Court has endorsed our approach in setting an income threshold for family migration that prevents burdens on the taxpayer and ensures migrant families can integrate into our communities. This is central to building an immigration system that works in the national interest.

The current rules remain in force but we are carefully considering what the Court has said in relation to exceptional cases where the income threshold has not been met, particularly where the case involves a child.