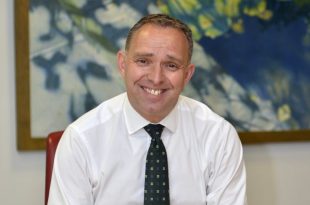 The Prime Minister, Theresa May, has announced a series of senior Whitehall moves today (Monday, 27 February)  including the appointment of Mark Sedwill as the UK's new National Security Adviser, succeeding Sir Mark Lyall Grant who is retiring.
Mark will leave the Home Office in April after four years as Permanent Secretary. He will be succeeded by Philip Rutnam, who is currently Permanent Secretary at the Department for Transport.
Permanent Secretary Mark Sedwill said:
It has been a huge privilege to have led the Home Office for the past four years, serving two outstanding Home Secretaries, and to have met many of the dedicated 300,000 public servants in the Home Office's operational community throughout the UK and overseas.

Our mission to keep our citizens safe and our country secure is the most challenging and often the most contested in government. So I take great pride both in everything we have achieved together to cut crime, prevent terrorism, control immigration, protect the vulnerable and respond to crises, and in the timeless values of public service we bring to the task. My successor, Philip Rutnam, exemplifies those values and has deep experience across government.
He added:
In my new job as National Security Adviser, I look forward to continuing to work alongside this great department of state, operating now with confidence and authority at the heart of the national security community, as together we face the many challenges ahead. Thank you.

It is a great honour to have been appointed by the Prime Minister as the National Security Adviser, and to have the opportunity after a career in security, diplomacy and public safety to work at the heart of our community of several hundred thousand public servants dedicated to keeping our country secure and strong at home and overseas.
Sign up for email alerts and follow us on Twitter