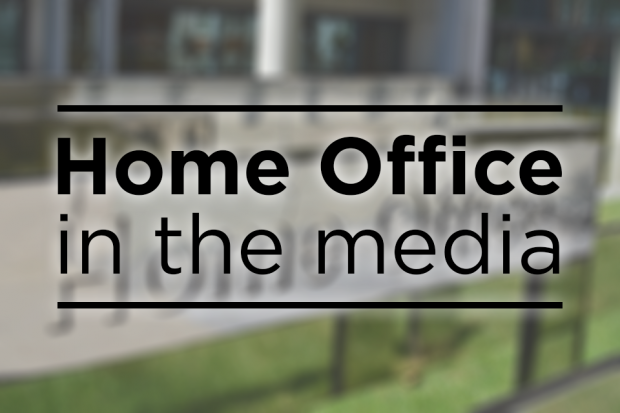 Today's Home Office-related news includes articles focusing on the UK's migration policy once it leaves the European Union and the case of a British convicted killer who has returned to Britain after his deportation from the US.
Immigration policy post-Brexit
There is widespread coverage in print media of what the Government's migration plans could be after Britain leaves the European Union, including reports that curbs on migration could start "within weeks".
A Government spokesperson said:
We said we would use the opportunity of leaving the European Union to take control of our immigration system and we will do exactly that. Our plans will be published in due course but this is just speculation.
Dempsey Hawkins
There are reports that a man called Dempsey Hawkins who strangled a girl in the US has returned to Britain after he was released from jail on the condition he was deported.
The Home Office does not routinely comment on individual cases. However, in the same way that we will deport foreign nationals who abuse our hospitality by committing crimes, other countries will do the same. The monitoring of British nationals who have been deported to the UK is an operational matter for the police.
Sign up for email alerts and follow us on Twitter