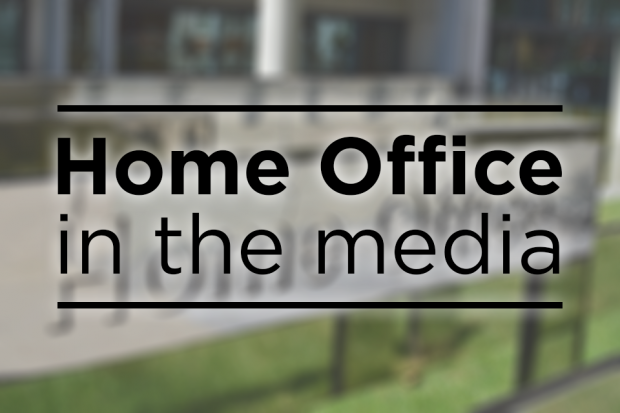 Today's Home Office related news includes coverage of British banks' involvement in a Russian money-laundering scheme.
British banks involved in large-scale money laundering scheme
The Guardian, Times, Mail and Today programme report that official documents allegedly indicate that a number of British banks unwittingly helped move more than $738million of money linked to an alleged Russian criminal scheme between 2010 and 2014.
The Government position on the story is below.
A Government spokesperson said:
The UK is leading the global crack-down on money laundering and since 2010 our agencies have seized £1.4billion in illegal funds and put hundreds of millions more beyond the reach of criminals.

We have made it absolutely clear that we will not stand by and allow the criminal and the corrupt to launder their dirty money in the UK, which is why we have recently introduced the Criminal Finances Bill.

This landmark piece of legislation will allow banks to share more information than ever in order to uncover money laundering and give law enforcement new powers to bring the perpetrators to justice.
Sign up for email alerts and follow us on Twitter.