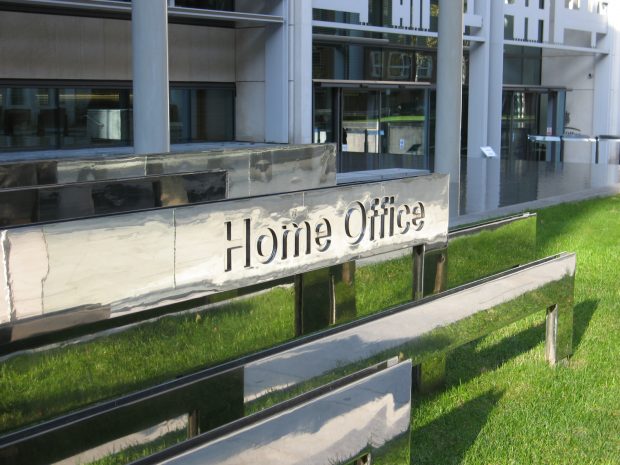 Today's Home Office-related stories include a report on migration from pro-Brexit campaign group Leave Means Leave and analysis of Home Office data on the dispersal of asylum seekers across the UK.
Leave Means Leave report
There is widespread coverage, including in the Express, of a report published today by pro-Brexit campaign group Leave Means Leave.
The report calls for annual net migration to be reduced to 50,000 with work visas limited to those who are earning at least £35,000. It also recommends a five-year freeze on allowing unskilled migrants to enter the UK.
The Home Office statement on the report is below.
A Home Office spokesperson said:
Leaving the European Union allows Britain to take control of our immigration system. We are working across Government to identify and develop options to shape our future system to ensure the best possible outcome for the British people. It is logical to consult on proposals to make sure businesses, services and communities can contribute their views.

We want to see net migration fall to sustainable levels – the tens of thousands.
Dispersal of asylum seekers
The Guardian splash reports more than five times as many asylum seekers live in the poorest third of the country as in the richest third, according to analysis of Home Office data carried out by the paper.
The newspaper carries the below Home Office statement.
A Home Office spokesperson said:
The UK has a proud history of granting asylum to those who need our protection and we are committed to providing safe and secure accommodation while applications are considered.

Asylum seekers who require support are housed where there is appropriate accommodation available. Agreements between the Government and participating local authorities are voluntary and our dispersal policy ensures a reasonable spread amongst UK local authorities.

We have worked hard to encourage more local authorities to participate in accommodating asylum seekers and ensure this duty is shared across the UK.