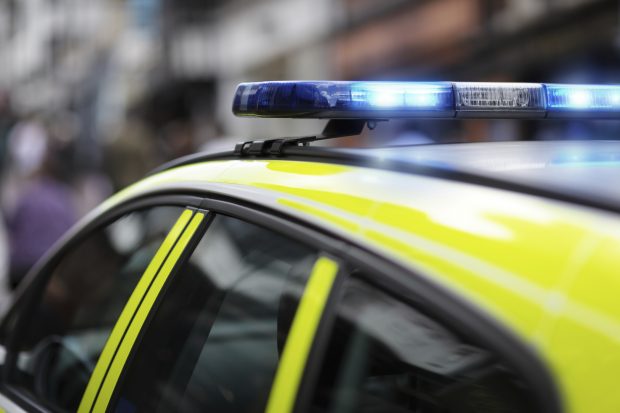 Today's Home Office related news includes coverage of Metropolitan Police statistics on gun and knife crime in the capital, comments from senior peers on the treatment of Christian refugees and an investigation into terrorist and child pornography content on Facebook.
Met Police crime stats
The Metropolitan Police yesterday published crime statistics for 2016/17 that show an increase in recorded violent crime, including knife and firearm offences. The headline statistics include a 24% increase in knife crime and a 28% increase in gun crime.
There is widespread coverage of the figures in today's newspapers with the Telegraph and Guardian splashing on the issue.
To contextualise these  statistics, the latest Office for National Statistics (ONS) national figures show knife crime offences recorded by the police remain 4% below the level of offences in June 2010. Firearms offences have fallen 31% in the same period.
The ONS has also been clear that the rise in police recorded offences largely reflects improved recording practices and a greater willingness of victims to come forward.
This Government has protected police funding since the 2015 Spending Review and police forces will continue to have the resources they need to cut crime and keep our communities safe.
A Home Office statement on the Met figures is below.
A Home Office spokesperson said:
Police reform is working with the latest ONS figures showing crimes traditionally measured by the Survey have fallen by a third since 2010 to a record low, with over 370,000 fewer violent crimes a year.

Every violent crime is a significant concern and this Government is taking action to tackle it and keep our communities safe, including through actions set out in our Modern Crime Prevention Strategy. Last year, we banned zombie knives, extended our work with retailers to prevent underage sales of knives and supported police in a week of action where they seized more than 1,200 weapons and made 300 arrests.

We know there is more to be done. We will continue to work with the police, retailers and voluntary groups to tackle knife crime and ensure support is available for victims of gang violence and exploitation.
Christian refugees
The Telegraph, Mail and Times report that a group of senior parliamentarians  have accused the government of failing Christian refugees from the Middle East by discriminating against them in resettlement and aid programmes. Writing in the Telegraph, former Archbishop of Canterbury Lord Carey says that less than 1% of the refugees brought to Britain under the Syrian VPR scheme were Christian.
A Government spokesman said:
UK aid is provided in line with humanitarian principles, so whoever needs our help the most gets it first, regardless of race, gender or religion.

We work with trusted partners who operate in line with those same principles of neutrality and impartiality, including in practicalities such as refugee camp management and staffing. To suggest otherwise is wrong.

And with all of our resettlement schemes we work closely with UNHCR to identify cases that they deem most in need of resettlement according to their established vulnerability criteria.
Facebook
The Times splashes with an investigation it has conducted into Facebook which has found that pro-terrorist content and indecent images of children are being posted on the social media platform and not taken down - even when flagged to moderators.
The Times reports that Facebook could be at risk of criminal prosecution.
The Home Secretary has made clear she wants internet companies to do more to ensure terrorists and extremists aren't able to use their platforms to disseminate propaganda. We welcomed the commitment from key players last month to set up a cross-industry forum that will help to do this.
The government is also working with the industry, parents, charities and others to tackle online child sexual abuse and exploitation. Through the WePROTECT Global Alliance, we have led the international response, bringing together countries from around the world with the private sector and civil society groups to generate co-ordinated global action.