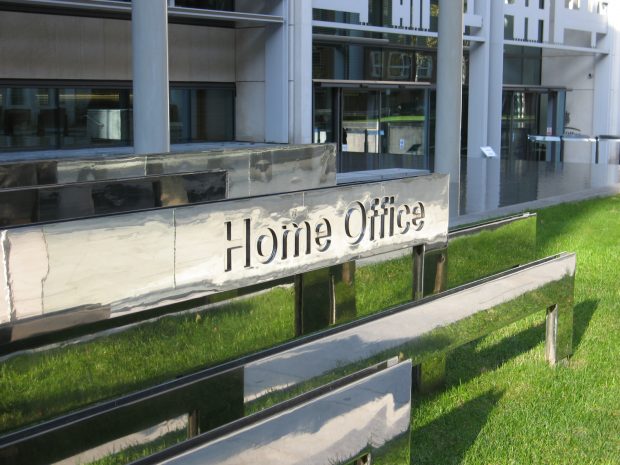 Today's Home Office media coverage includes reporting on the government's proposals on the rights of EU citizens following Brexit and social media companies coming together to create a forum to counter terrorism.
EU citizens' rights
There is widespread print and broadcast coverage of the Prime Minister's statement yesterday that set out the UK's offer around the rights of EU citizens living in the UK. A policy paper was also published setting out the detail of the offer.
The paper lays out how:
Any EU citizen in the UK at a specified date with five years' continuous residence will be able to apply for UK settled status.
Other EU citizens who arrive before the specified date will be able to stay until they have the five years' residence to apply for UK settled status.
Family dependants who join a qualifying EU citizen in the UK before the UK's exit will be able to apply for settled status after five years, irrespective of the specified date.
EU citizens with settled status will be treated in the same way as if they were UK citizens for the purposes of education, benefits and pensions.
Further details of the announcement can be found on the Home Office's 'Announcements' page and a link to the Prime Minister's full statement in the House can be found here
A fact sheet detailing the rights of EU citizens is available on the Home Office Media Blog.
Forum to Counter Terrorism
The Sun and Guardian online carry stories on Facebook, Microsoft, Twitter and YouTube announcing the formation of the Global Internet Forum to Counter Terrorism.
The Home Secretary's statement on the group can be found below.
Home Secretary Amber Rudd said:
I welcome the news that Facebook, Google, Microsoft and Twitter have launched an international forum to counter the dangerous spread of terrorist and violent extremist propaganda online.

This is a threat that transcends borders. That is why the Prime Minister is leading international efforts to tackle it. And that is why I urged the companies to step up and take the lead when I brought them together and hosted a roundtable about tackling this threat in March. That call has been echoed by my counterparts from Australia, Canada, New Zealand and the US, who I have met today.

I hope the forum will lead to more co-ordinated action to develop technical solutions; improve detection; encourage joint working and the sharing of knowledge and best practice with smaller companies. There is more work to be done and I look forward to seeing how we can build on this very positive step forward.