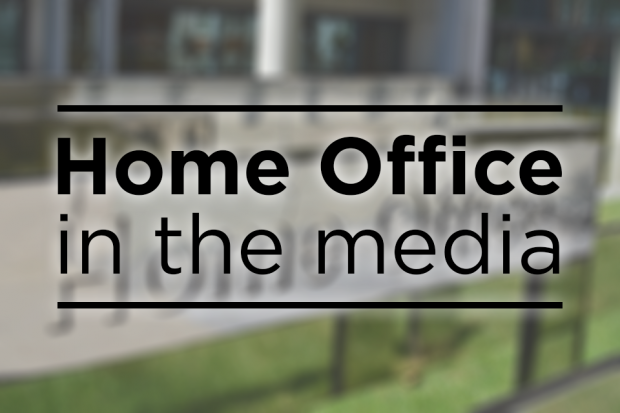 Today's Home Office related coverage includes the Crown Prosecution Service's announcement that there is sufficient evidence to charge six individuals with criminal offences following the Hillsborough disaster and news that a judge has been appointed to lead the inquiry into the Grenfell Tower tragedy.
Hillsborough criminal charges
There is blanket print coverage of yesterday's announcement by the Crown Prosecution Service (CPS) that six individuals have been charged with criminal charges in relation to investigations into the Hillsborough disaster of 1989 which killed 96 people.
The Attorney General's Office is leading the government's response to these decisions. For any more information about the charges themselves, calls should be directed to the CPS press office.
Grenfell Tower tragedy
There is also widespread print and broadcast coverage of stories relating to the Grenfell Tower tragedy. Yesterday, the Prime Minister confirmed during PMQs that 120 tower blocks across 37 English authorities have failed fire safety tests. There is also news that the Prime Minister has appointed a retired judge, Sir Martin Moore-Bick, to lead the Grenfell fire inquiry.
The government response on the inquiry, and any aspect of building regulations, is being led by the Department for Communities and Local Government. The Home Office is leading on the response to all queries on fire safety.
Sign up for email alerts and follow us on Twitter.