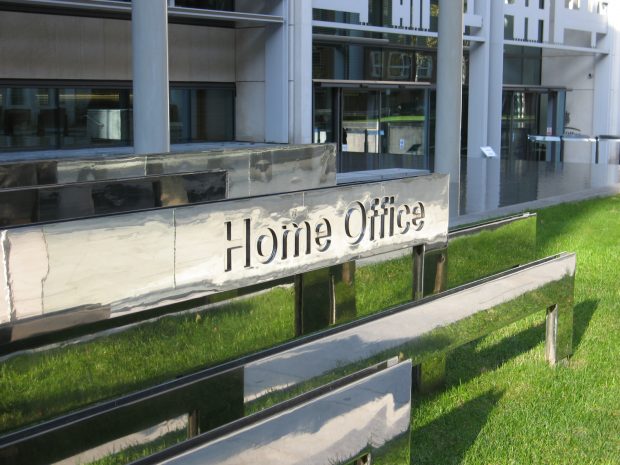 Today's Home Office related news coverage includes a National Audit Office report into online fraud, the potential deportation of a foreign national offender and a letter sent by the Police Federation regarding the standards of police officers driving to emergency incidents.
National Audit Office Report
The Times and Mail carry articles on a National Audit Office (NAO) report into online fraud which says that institutions have failed to sufficiently tackle the threat.
The Home Office statement on this story can be found below.
A Home Office spokesperson said
Tackling online fraud demands a collaborative and innovative response to keep pace with the emerging threat. That is why we launched the Joint Fraud Taskforce – which sees the government, law enforcement and industry working together to tackle some of the toughest fraud issues that a single organisation cannot address alone.

The NAO has said that the creation of the Joint Fraud Taskforce is a positive step – but we know that there is more to do to successfully prevent, disrupt and prosecute fraudsters.

The Joint Fraud Taskforce is now working to develop a cross-industry strategic plan to specifically tackle fraud where a person's bank card is being fraudulently used online or over the phone. We are also working together to identify what makes a person susceptible to falling victim to fraud in order to reduce an individual's vulnerability to this.
Hungarian foreign national offender
A number of publications, including the Times, Daily Telegraph, Daily Mail, Daily Express, Sun and Daily Star carry reports on the case of Hungarian Gabor Hegedus, who was yesterday jailed at Manchester Crown Court for a hit and run offence.
There is speculation over whether he will be deported now he has been jailed.
The Home Office statement on our policy of deporting foreign nationals who receive custodial sentences in the UK can be found below.
A Home Office spokesperson said
We carry out 100% checks on scheduled passengers arriving at the border from continental Europe in order to identify people of concern with checks against a range of watchlists, including those for wanted criminals.

Foreign nationals who abuse our hospitality by committing crimes in the UK should be in no doubt of our determination to deport them.

We seek to remove any foreign national who is handed a custodial sentence of 12 months or more and returned more than 6,100 last year – the highest number ever.
Police Federation letter
The Times, Daily Telegraph and Sun report that the Police Federation has written to its members reminding them that they are not exempt to careless driving charges even if they are responding to emergencies.
The Home Office position on this issue can be found below.
A Home Office spokesperson said
All emergency services, including the police, are exempt from speed limit, traffic light and sign violations when undertaking an emergency service response.

However, they remain subject to the general law on motoring in the same way as members of the public - including the law on careless and dangerous driving

Decisions on the management of pursuits and response driving are an operational matter for forces.
Sign up for email alerts and follow us on Twitter.