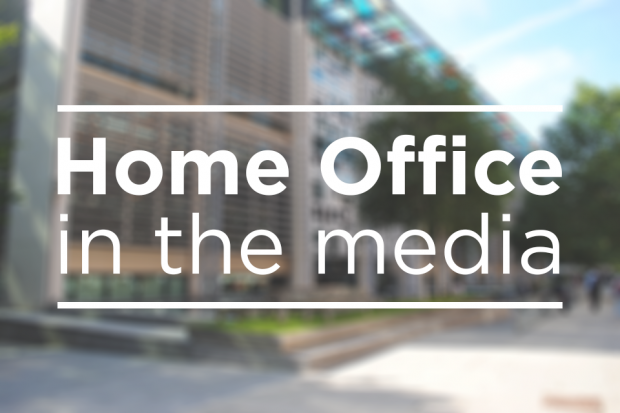 Today's Home Office-related media coverage includes articles focusing on terrorist funding and firearms licensing.
Terrorist financing
There was widespread coverage in the newspapers this morning of the Prime Minister's call for a clampdown on terrorist funding worldwide at the G20 meeting in Hamburg, Germany today. The Telegraph, Guardian, Times, Express and the Sun report that the Prime Minister will say world leaders must help prevent terror attacks in the UK financed by foreign funds, while the Mirror and Mail say she will urge them to deny terrorists "safe spaces" to hoard cash.
Speaking on Radio 5 Live Breakfast, the Security Minister Ben Wallace explained that work to tackle terrorist funding is already underway in the UK, including improving the regulation of money bureaus, and that the work now would be to ensure other countries take similar action.
Shotgun licensing
The Guardian, Times, Mirror, Star, Sun and Independent carry stories on the annual Home Office statistics on firearm and shotgun certificates. The papers lead on the angle that 3,541 under-18s were granted licenses. A Home Office statement on these statistics can be found below:
A Home Office spokesperson said:
The UK has some of the toughest gun laws in the world and as the public rightly expect, anyone possessing a firearm or shotgun must comply with the law at all times.

In particular, there are very strict controls on young certificate holders including around their tight supervision.

The Policing and Crime Act 2017 strengthens firearms legislation by closing loopholes in the law that have been exploited by criminals.