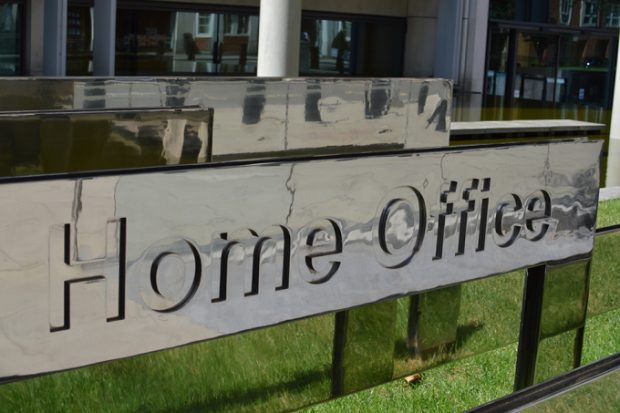 Today's Home Office-related media coverage includes articles focusing on the rights of EU citizens post-Brexit and emergency support for asylum seekers.
Rights of EU citizens post Brexit
The Telegraph, Sun, Times, Mail and Guardian have reported on a letter from a group of MEPs - led by European Parliament's Brexit co-ordinator Guy Verhofstadt - on the UK's proposal for European citizens post-Brexit.
The papers lead on the claims by Mr Verhofstadt that the UK's offer will leave EU residents in the UK as second class citizens, with the Telegraph and Guardian saying the European Parliament is threatening to "torpedo" any Brexit deal unless compromises were made. They also say the MEPs believe that the government's proposal "cast a dark cloud of vagueness and uncertainty over the lives of millions of Europeans".
The Department for Exiting the EU have issued the statement below and are addressing the inaccuracies in the European Parliament letter about the right to vote in local elections, family members being subject to minimum income requirements and the status of "post-Brexit" babies.
A DExEU spokesperson said:
The position presented to European Parliament is an unhelpful distortion of an offer that several member states have already said is the basis of a good deal. Regrettably, the article includes a number of inaccuracies that are particularly unhelpful and likely to cause unnecessary and needless concern to UK and EU citizens.

We have always said we want a reciprocal arrangement that allows EU citizens to continue to live their lives in the UK broadly as they do now, which is why we set out our proposal to guarantee their rights with a new 'settled status'.

That means EU citizens with settled status will have access to education, healthcare, benefits, pensions and social housing on the same basis as British citizens under proposals enshrined in UK law.

We want to give EU citizens in the UK certainty about the future of their lives as quickly as possible and look forward to discussing these issues in the next round of negotiations.
Emergency support for asylum seekers
The Guardian reports on findings of a Refugee Action report, that finds the Home Office is missing its deadlines for finding emergency accommodation for homeless and destitute asylum seekers, and wrongly refusing some claims for emergency assistance. Refugee Action analysed 315 cases logged between January 2016 and March 2017, which they or another refugee charity, Asylum Support Housing Advice in Manchester, helped asylum seekers to apply for support.
The Home Office has a number of routes in which asylum seekers can be granted accommodation and weekly cash allowances to cover essential living needs. For journalists seeking further information and figures on the support offered to asylum seekers, please contact the Press Office. A Home Office statement can be found below.
A Home Office spokesperson said:
The UK has a proud history of granting asylum to those who need our protection and anyone who has an emergency need for accommodation can ask to be put in initial accommodation whilst their applications for support are processed.

Asylum seekers who would otherwise be destitute are provided with free, fully furnished accommodation. We also cover utility costs and provide a cash allowance to cover other essential living needs.