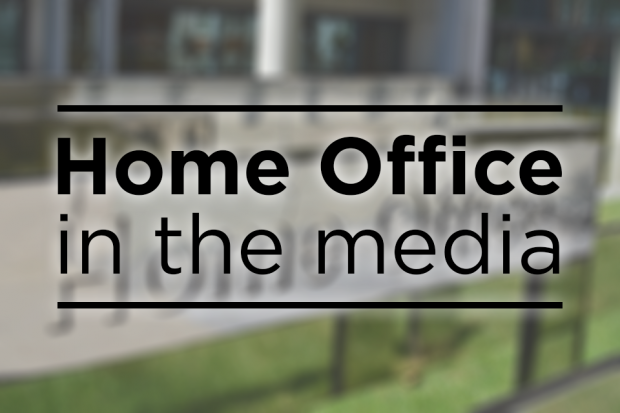 Today's Home Office-related media coverage includes reporting on the growth of the UK's population and the ongoing Grenfell Tower investigation.
UK population growth
There has been widespread coverage of the statistics published by both Eurostat and the Office for National Statistics (ONS) regarding an increase to the overall population of the European Union and also to the United Kingdom.
The coverage mainly focuses on the projections published by Eurostat which imply that on current trends, the UK would be the most populous country in Europe by 2050. There is also reference to the ONS figures which highlighted how there are now more than 1.3m Eastern European migrants living in the UK.
Questions regarding immigration figures and current policy regarding migration can be directed to the Home Office press office.
Grenfell Tower police investigation
Elsewhere, there has also been significant coverage of the update the Metropolitan Police provided yesterday regarding the ongoing investigation into the Grenfell Tower fire. The Times reports that the "stay-put" advice given to residents by the fire service is to be considered as part of the investigation, and the Guardian says that manslaughter is the starting point for officers working  on potential charges.
Any queries regarding the status of the investigation should be directed to the Metropolitan Police press office.