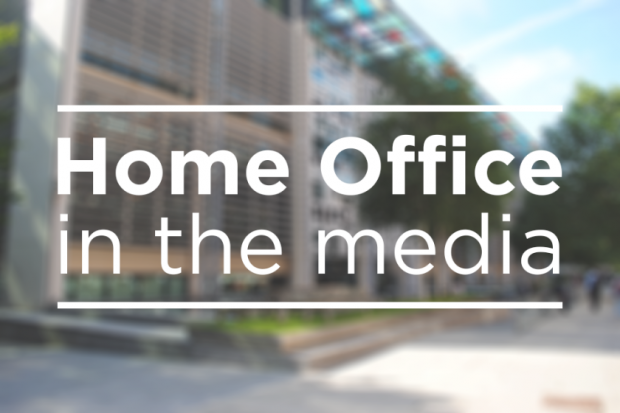 There continues to be widespread coverage of the Prime Minister's speech on extremist content online. Media also report on unaccompanied asylum-seeking children.
Extremist content online
There is further coverage of yesterday's speech by the Prime Minister at the UN General Assembly in New York on preventing terrorist use of the internet, alongside French President Emmanuel Macron and Italian Prime Minister Paolo Gentiloni.
The Sun, Mail and Times report that the Prime Minister called on technology companies to devise systems to take down extremist content in two hours.
The Mail quotes Google, Facebook and Twitter as saying they are already using artificial intelligence software to stop people uploading terror content, and to bar repeat offenders from setting up new accounts when they are banned.
Unaccompanied asylum-seeking children
The Guardian reports that dozens of unaccompanied children in Greece have been left in limbo for more than a year after they were expected to be admitted to UK as part of the Government's commitment to rescue Europe's most vulnerable young refugees. It is reported that, under the 'Dubs amendment', the group of up to 60 children were expected to come to the UK but despite being put through a  screening process and being identified provisionally eligible this time last year, they have heard nothing about their applications since.
A Home Office statement highlighting that the UK has granted asylum or another form of leave to over 9,000 children in the last year is carried.
A Home Office spokesperson, said:
The UK has a proud history of hosting, supporting and protecting those in need, including some of the most vulnerable children affected by the migration crisis. In the past year, the UK has granted asylum or another form of leave to over 9,000 children and more than 42,000 children since 2010.

In 2016 we transferred over 900 unaccompanied asylum-seeking children to the UK from Europe. We have been clear in our commitment to transfer 480 children under section 67 of the Immigration Act.

More than 200 children have already arrived under the scheme and we have accepted further referrals and expect children to arrive in the UK in the coming weeks.