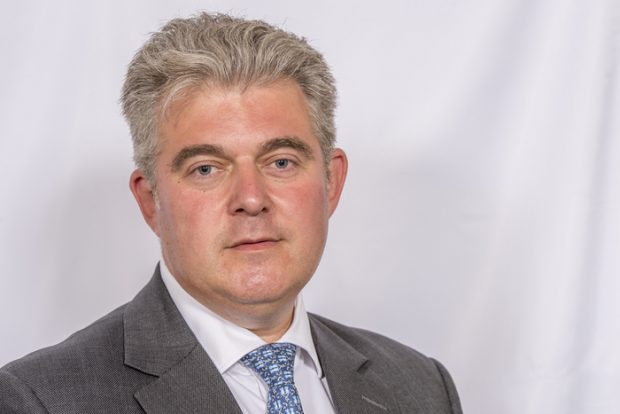 Today, the Immigration Minister recognises the crucial role EU citizens play in the UK construction industry in a comment piece published in Construction News.
The comment piece can be read in full below:
EU citizens play a crucial role in Britain's construction industry – from manual labourers and trades people to skilled engineers and surveyors.
These people make a massive contribution to the UK and are crucial to its future success. As housing minister, I toured hundreds of building sites and saw first-hand the great job they do.
The government has been clear that guaranteeing the rights of EU citizens in the UK and the rights of British nationals abroad has been our priority in the Brexit negotiations, and we are now within touching distance of an agreement.
Those who are living in the UK lawfully will be allowed to stay and continue to do the jobs they do with broadly the same rights they currently enjoy. There will be no cliff edge when we leave the EU at the end of March 2019 – so construction industries will still have access to the labour force they need.
We plan to roll out our settled status scheme for EU nationals next year and recently set out more detail of how the system will work. The process will be streamlined, low-cost and user-friendly, with EU citizens involved in the design process at every step of the way.
We also want to shape an immigration system that works in the interests of the whole of the UK. That is why I've been meeting a range of industry leaders over the last few months, listening to them about their workforce needs and plans.
In September I met with the Federation of Master Builders, Build UK and a number of other organisations in the construction sector. I heard how important they think it is that any new immigration system should ideally be simple and light-touch, given how many construction businesses are small enterprises. We're looking now at how that future system will work – and your views are vital to this.
We've also commissioned the Migration Advisory Committee to review the role EU citizens currently play in the economy – across every sector and every part of the UK. This has provided a chance for construction businesses to give detailed information on how they use migrant labour currently and on where skills shortages exist, but also to talk about how this might change.
We'll always welcome the most skilled and brightest from abroad, but we need to become less reliant on migrant labour and develop more homegrown talent.
It's good to hear how on and off-the-job training is increasing in the sector and that almost a quarter of construction businesses now have at least one apprentice.
There are many opportunities ahead as we leave the EU, including taking back control of our borders, and the government is supporting your £160bn industry to take advantage.
We won't move to that new immigration system in one single step and I want to take those steps together with you.
Sign up for email alerts and follow us on Twitter.