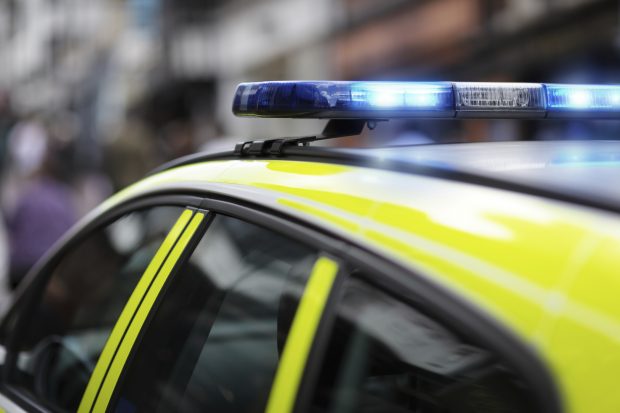 Today's Home Office related coverage includes a package of measures around police chief officer's employment, security cooperation post-Brexit and missing passports.
Transparency on Police Chief Officers
The Telegraph, Times and Independent all report in short news pieces that senior police officers in England and Wales will have details of their pay packages from 2015/2016 published in a central database for the first time in a transparency drive. The Today programme and BBC Breakfast also ran the announcement as part of their bulletins.
The Times states that from today, the Home Office will publish the pay packages, including pension contributions of senior police officers in England and Wales, to "address areas of inconsistency and concern". Ministers are also introducing a standardised 35 days annual leave policy, the paper adds.
All papers run a quote by the Chief Police Officers Staff Association saying that senior leaders recognise a need for greater clarity and transparency on these issues.
Our statement from the Minister for Policing and Fire Service is below.
Minister for Policing and the Fire Service, Nick Hurd, said:
Police chiefs are trusted figures within our communities and they play an incredibly important role leading our forces and keeping the public safe.

As public servants they are accountable to the communities they serve, which
is vital if we are to see confidence in policing continue to rise.

Therefore, I am pleased that police leaders have worked with the Home Office to come forward with proposals to bring greater clarity and accountability to chief officer annual leave and post service employment.
Security cooperation post-Brexit
The Independent and Sun pick up on a report from King's College London saying that Britain faces difficulties in counter-terror and crime work post-Brexit. The Independent quotes from the report saying that unless the government acts quickly to secure a deal with the EU, there could be "serious disruption" to security cooperation.
Our response to the report is below.
A Home Office spokesperson said:
As we prepare to leave the EU it is vital that we agree a new way to ensure continued security, law enforcement and criminal justice cooperation.

We recently outlined our proposal to seek a new agreement with the EU which will underpin our future partnership, building on the already deep level of collaboration we have on security, policing and criminal justice.

Both the UK and EU have made clear our shared commitment to continued cooperation to keep Europe safe and this Government will do everything it can to keep the country secure.

The Government has also published a future partnership paper on how to ensure the continued protection and exchange of personal data between the EU and the UK.
Passports lost in delivery
The Times reports that nine passports a week are being lost in the post after being sent to applicants by Her Majesty's Passport Office. The paper report that a Parliamentary answer revealed a total of 472 passports went missing in the post last year, compared to 375 passports in 2015.
Our statement on this issue is below.
A Home Office spokesperson said:
Between 2012 and 2016 HM Passport Office issued over 30 million passports and, while regrettable, less than 0.006 per cent of those were lost during delivery.

The safety of our customers' personal data is of paramount importance and every attempt is made to recover missing documents. Once reported, lost or stolen passports are cancelled on the system immediately in order to mitigate against the risk of misuse, and we continue to work with our delivery partners to develop measures to reduce the number of losses overall.