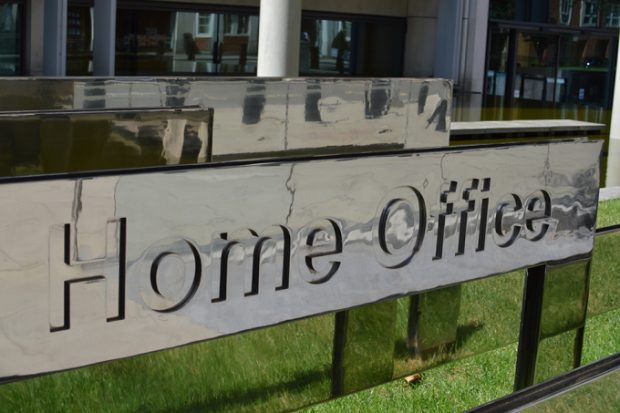 Economic crime affects everyone in the UK – it includes fraud, bribery, corruption and money laundering.
This is not a victimless crime. Any person in this country can be the victim of fraud – whether at the hands of a sophisticated con or a bank card being cloned - while money laundering helps ruthless organised crime gangs profit at the expense of victims.
The below facts and figures show the scale of the issue and its impact, and why the Government is taking more action. For more information on the measures to tackle economic crime announced today, please click here.
Fraud
It is estimated fraud costs individuals in the UK £6.8 billion a year– around £255 per household or over £100 per person.
The Crime Survey for England and Wales shows there were 3.3 million incidences of fraud in the year to June 2017. Fraud represents almost a third of total crime captured by the Survey.
One in 17 people in England and Wales have been victims of fraud once or more.
Not all frauds see victims reimbursed. One in four who suffer a financial loss are not fully reimbursed and are left out of pocket.
Money Laundering
The scale of money laundering impacting the UK is likely to exceed £90 billion a year – this represents the proceeds of a range of exploitative and violent crimes, including large scale drug dealing and people trafficking.
In 2016, 1,435 people were convicted of money laundering in England and Wales.
The Government established the Joint Money Laundering Intelligence Taskforce in 2015 to tackle the issue. Between May 2016 and March 2017 they contributed to over 1000 bank-led investigations into suspect customers, the closure of more than 450 suspicious bank accounts, and the freezing of £7 million in suspected criminal funds.
Asset Recovery
The Proceeds of Crime Act 2002 (POCA) gives prosecutors and financial investigators the power to locate and seize money made by criminals which can disrupt criminal networks, prevent the funding of further illegal activity and compensate victims for their ordeals. These powers are further bolstered by the Criminal Finances Act 2017.
Under the Proceeds of Crime Act law enforcement agencies confiscated £201million from criminals during 2016/17.
A total of £2.2 billion has been recovered from criminals using the various powers in the Act since its introduction in 2003.
£174 million has been paid in compensation to victims from confiscation since 2011/12, with £36 million paid in 2016/17.
£846 million has been returned to law enforcement agencies under the Asset Recovery Incentivisation Scheme.
Anti-Corruption
More that £180 million of property in the UK has been brought under criminal investigation as the suspected proceeds of corruption since 2004. In over 75% of these cases, off-shore corporate secrecy had been used.
Worldwide the cost of corruption is estimated to be more than 2% of the global GDP – between $1.5 billion to $2 trillion.
The World Bank estimates over $1 trillion is paid in bribes every year.
Corruption can increase the cost of doing business by as much as 10% by distorting markets and deterring trade and investment.