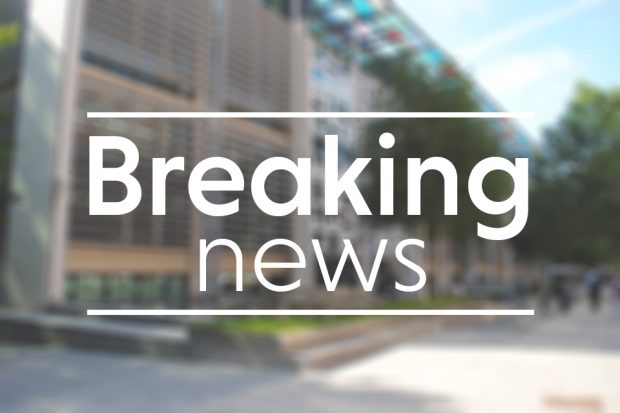 Darren Osborne, 48, was yesterday found guilty of murdering Makram Ali, 51, and has today been sentenced to life in prison, with a minimum term of 43 years.
Responding to the sentencing, Home Secretary, Amber Rudd said:
Nothing will make up for the death of Mr Makram Ali but this conviction and long sentence will hopefully come as some solace to his family and those injured as a result of Darren Osborne's horrific terrorist attack at Finsbury Park.

This Government will continue to be unwavering in our resolve to combat all forms of terrorism, whatever the underlying motivation. We will shortly be publishing our new counter-terrorism strategy which will set out our approach as we continue to stop and challenge those who seek to attack us, our values and our way of life.
The Home Secretary has also written an article for today's Evening Standard.
Amber Rudd: Terrorists of any ideology must face the full force of the law
Today my thoughts are with the family of Makram Ali. Last June he was killed in cold blood by Darren Osborne, who was convicted yesterday of his murder and the attempted murder of others.
We must not forget that there is a grieving family at the heart of this case who have lost their husband, father, brother and grandfather.
It is for them, and for the families of the other 35 men, women and children killed in four other attacks last year; it is for those who suffered life-changing injuries that I remain steadfastly committed to making sure the Government is doing all it can to reduce the threat from all forms of terrorism present in the UK.
In 2016 the country was shocked by the murder of my parliamentary colleague Jo Cox by a far-right terrorist. Last year we witnessed five attacks in London and Manchester. Thankfully, others were foiled by our hard-working police and security services, who made a record number of arrests for terrorism-related offences last year.
Faced with a new tempo of terrorist activity last year, we began a root-and-branch review of our counter-terrorism strategy. We are now in the final stages and I will be announcing our updated plan in the coming months.
But we have not stood still while this review has been carried out. We are continually adapting our approach to respond to the terrorist threat.
We give parity to all terrorism regardless of ideology. I see no difference between a violent Islamist and a far-Right terrorist. All terrorists must face the full force of the law.
As the first Home Secretary to proscribe a neo-Nazi group National Action in 2016. I extended this ban last September to include its alter egos Scottish Dawn and NS131. This means that members of this poisonous group, intent on spreading hate and willing to use violence, cannot hide behind another name. We have since seen arrests and charges of individuals suspected of being members of this terrorist group.
Prevent, the strand of our counter-terrorism strategy designed to divert people away from terrorism, is already making great strides in safeguarding individuals vulnerable to radicalisation and diverting them away from far-right views.
Last week we marked Holocaust Memorial Day, a stark reminder of the consequences of not standing up to extreme and violent ideologies. I had the privilege of meeting survivors of genocide and of hearing their testimonies first hand.
Our generation, and future generations, must carry this mantle and challenge dangerous and extreme views wherever they exist before they can manifest themselves as violent terrorist attacks.