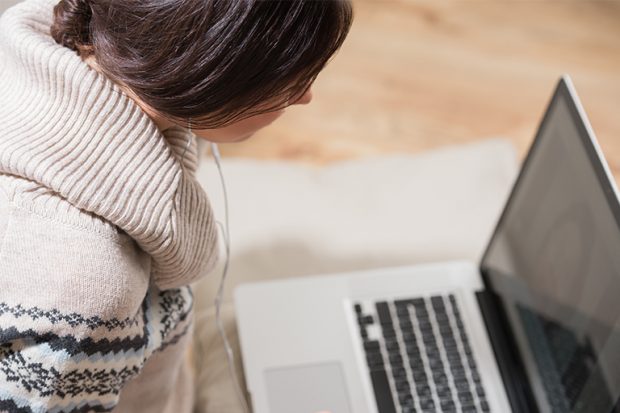 Today's Home Office-related coverage includes an op-ed written by the Home Secretary on domestic violence and a Guardian report on Metropolitan Police funding.
Domestic Abuse Bill
The Home Secretary has written in today's Times about the upcoming Domestic Abuse Bill. The Home Secretary announced that the Government wants to stop victims having to encounter their alleged abuser face-to-face in court and proposes giving domestic abuse victims the same status in court as those who have suffered modern slavery or sex offences. This would include victims giving evidence behind a screen or via video link. 
The Times have also written an article accompanying the op-ed.
Below is the full piece by the Home Secretary.
Op-ed by the Home Secretary on domestic abuse 
Domestic abuse ruins lives. I have been profoundly moved when hearing first-hand about the horrors faced by people at the hands of those closest to them. We need to confront the devastating impact it has on women and their children head-on.

I am proud of the progress the government has already made. In 2016, 155 defendants were prosecuted under the new coercive and controlling behaviour offence and over 3,400 disclosures have been made under the Domestic Violence Disclosure Scheme, known as Clare's Law.

However, I am clear that there is more to do if we are to bring these crimes out of the shadows.

This is why the Government will soon be inviting the public to give their views on what our landmark draft Domestic Abuse Bill should include.

Survivors and their children are at the heart of this consultation, which will cover every element of the victim's journey. It is only by considering this whole process that we can truly tackle domestic abuse. It will ask how we can improve our response in the home, in the community, in the court room, through to public services, accommodation for women fleeing their abuser as well as how we can strengthen our laws to stop perpetrators and when possible rehabilitate them.

We want to remove one of the barriers victims face in the court room coming face-to-face with their alleged abuser. We will be proposing to give domestic abuse victims the same status in court as those who have suffered modern slavery or sex offences. Such a move would afford them the same automatic eligibility for the range of special measures available in criminal proceedings, such as giving evidence behind a screen or via video link.

Let me also be clear that this Government is absolutely committed to ensuring there is a sustainable future for refuges and that no victim is turned away from the support they need. Until 2020, we have committed a £20 million fund, which has already provided 2,200 additional bed spaces, benefiting 19,000 women.

We are going to keep listening to experts and survivors, and through a parallel review of local services make sure those who need to flee abuse get the support they need.

Our proposals will ring-fence funding that was provided through Housing Benefit and allocate it to local authorities to target those who need support the most.

This review is looking at gaps in provision, what domestic abuse services need to be available for survivors, how the provision of critical care and support is funded, and the best system to deliver these services.

We are committed to securing a sustainable future for refuges and to bring forward a Bill. We want to get this work right, and that is why this consultation is so important. If we are truly to bring these crimes to an end, if we are to stop hearing harrowing accounts such as the one we heard this week from women sexually exploited in Newcastle, we fundamentally need to turn the debate on its head and stop simply asking "why doesn't she leave" and focus on "why doesn't he stop"?
 

Metropolitan Police funding

The Guardian carries a story on funding for the Metropolitan Police. It claims that the Home Office has refused to meet the force to discuss funding, which indicates it will not increase budgets. It carries comments from Sophie Linden, London's deputy mayor for policing, who accused the department of not understanding the pressures on police. The report also said London Mayor Sadiq Khan had asked for urgent talks with the Home Secretary about police funding.

Please find the full response to the claims below.
A Home Office spokesperson said:
There is more money and more officers for each Londoner than anywhere else in the country. The Mayor is accountable to the London public for police performance and is empowered to raise the precept to increase funding for the Metropolitan Police by around £43 million.

The Metropolitan Police will receive £2.5 billion in direct resource funding in 2018-19, of which over £1.9 billion is government funding and £634 million from the precept if maximised. The Met also has £240 million of reserves, to cover unexpected costs and invest, for example in better technology."

The Home Secretary  will be responding to the Mayor of London following his correspondence of last week in due course.