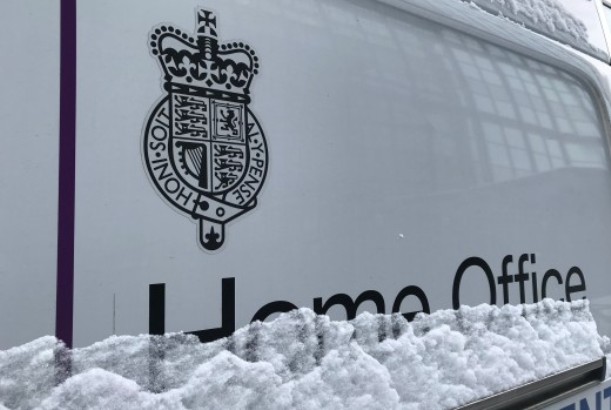 Today's Home Office-related coverage includes a report by Hope Not Hate, which focuses on far-right terrorism. Other coverage focused on the threat level from Northern Ireland-related terrorism to Great Britain, and the disclosure of files relating to Orgreave.
Far-right terrorism
There is coverage today in the Times, BBC News Online Sky News, and Independent  on a report by Hope Not Hate. The State of Hate report focuses on various issues arising from far-right terrorism and finds that while membership of traditional far-right groups has decreased, far right activity is increasing across the UK and Europe, and driven by anti-Muslim hatred.
Below is a comment from the Security Minister reacting to the report.
Security Minister Ben Wallace said:
This Government did not hesitate to proscribe a neo-Nazi group, National Action, when the evidence was enough and we will not hesitate to take further action. We have continued to enforce this by proscribing National Action's known aliases Scottish Dawn and NS131 as well.

Through our Prevent strategy, we are successfully fighting back against the terrorist recruiters and safeguarding vulnerable people who are being preyed upon – whether by Islamists, neo-Nazis or other violent extremists.

At its heart this report shines a light on the growth of intolerance across the UK and Europe and we should all take a stand against extremism whether it is expressed by far right, Islamist groups or other movements.
Threat from Northern Ireland-related terrorism to Great Britain
The Mail, BBC News and Telegraph report that the Security Service announced yesterday that the threat from Northern Ireland-related terrorism to Great Britain has reduced from substantial to moderate. This means an attack is possible but not likely.
Below is the written Statement the Home Secretary made to Parliament yesterday
In a written statement to Parliament, the Home Secretary Amber Rudd said:
Despite the change which has been made today, there remains a real and serious threat against the United Kingdom from terrorism and I would ask the public to remain vigilant and to report any suspicious activity to the police regardless of the threat level.

The decision to change this threat level is taken by the Security Service independently of Ministers and is based on the very latest intelligence, considering factors such as capability, intent and timescale. Threat levels are kept under constant review.
Orgreave files
The Guardian reports on a letter sent from the Home Affairs Select Committee to the Home Secretary regarding the disclosure of files relating to Orgreave that have not yet been disclosed by various police forces. The Guardian said, in the letter, Home Affairs Select Committee chairman Yvette Cooper has asked the Home Secretary to order a review into the disclosure of the files.
Below is the Home Office's response.
A Home Office spokesperson said:
It is a matter for South Yorkshire Police and other police forces to disclose its files relating to Orgreave. Questions about the disclosure of these files should be referred to individual forces.