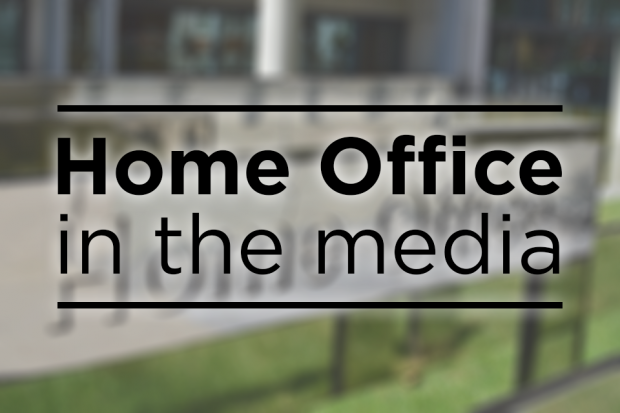 Today's Home Office-related stories include further coverage of violent crime and moped-enabled crime.
The Telegraph and Sun report on individual incidents of moped-enabled crime. The papers carry criticism that the Government is not doing enough to tackle this type of crime, with London's former Deputy Mayor for Crime Stephen Greenhalgh quoted as saying that moped crime was "out of control".
Yesterday we outlined what the Government is doing to tackle moped crime and details of a roundtable, hosted by Home Office ministers, to discuss the issue.
We have also provided further details on what the Government is doing to tackle violent crime.