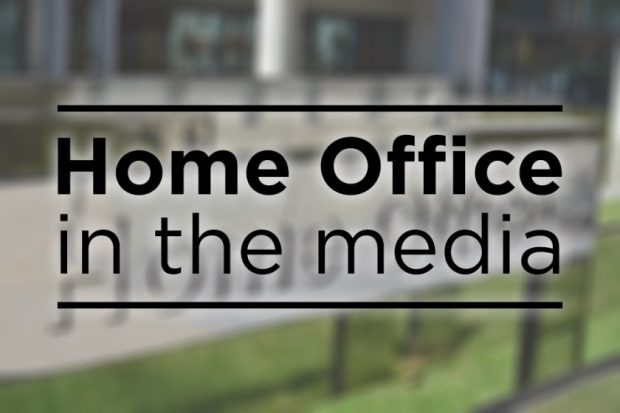 Today's Home Office related stories include claims of fire staff reductions, enquiries on the Manchester Arena attacker Salman Abedi and further reports on violent crime.
Claims of fire staff reductions
The Mirror reports that Britain's fire service is "in crisis" after an investigation revealed that regions are struggling with "little or no cover after eight years of cuts".
The piece notes that firefighters have endured one of the worst summers ever with the reduction in staff being exposed. According to the article, around 40 stations have been forced to close due to low staffing levels, and in the past 12 months there has been a rise in fire-related deaths across the country.
A Home Office spokesperson said:
We are confident that the fire and rescue services have the resources they need to do their important work.  It is for each fire and rescue authority to determine the level of resources required to deliver the most effective preventative and protective response arrangements for their local communities.
Manchester Arena attack Salman Abedi
There is coverage following yesterday's Mail splash on the Manchester bomber, with the Metro, Standard and Today programme saying the victims of the attack are demanding to know why the Royal Navy's rescue of the bomber from war-torn Libya was "kept secret". The Mail yesterday reported that HMS Enterprise rescued Salman Abedi to safety as fighting intensified in August 2014. He flew home to the UK, but less than three years later carried out the Manchester Arena attack.
A Government spokesperson said:
During the deteriorating security situation in Libya in 2014, Border Force officials were deployed to assist with the evacuation of British Nationals and their dependents.
Various on violent crime
The Telegraph and Guardian report that Cressida Dick, the Metropolitan Police Commissioner, said the demand for cocaine from "middle class" users were helping to fuel the surge in violent gang crime." An online article in the Sun, says imprisoned gang members are fuelling violent turf wars in London by filming drill rap videos from behind bars and posting them on social media. The papers also draw on comments made by a trauma surgeon, who declared that the whole of England was now in the grip of a knife crime epidemic at the Royal Society of Medicine conference.
Journalists looking for further information, please contact the Press Office.