The Minister for Crime, Safeguarding and Vulnerability, Victoria Atkins, writes about the threat of online child abuse.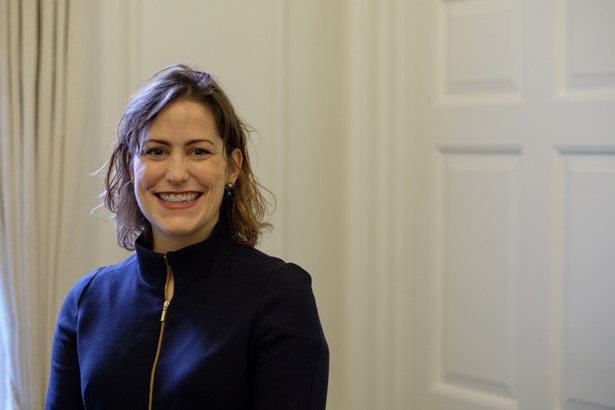 Yesterday, the Home Secretary set out in chilling detail the threats posed by those who sexually abuse children in this country and abroad. The scale and nature of these crimes will have shocked us all. 
After the initial shock, however, it is the job of government to work with online companies, law enforcement, local authorities, charities and others to stop the abuse. In his speech, the Home Secretary described the action being taken to hunt down child abuse offenders, remove depraved content online, shutdown live streams and disrupt grooming gangs.
But, central to all this work, are the child victims. The most important part of my Ministerial role is listening to victims of crime and their families. These are heartbreaking stories. The emotional and physical damage stays with these children as they grow up; they have to find ways to live alongside the memories of abuse throughout their lives. 
We want to help - and are helping - these children. Two weeks ago, I visited Rotherham to announce successful bids for the new Trusted Relationships Fund. This money will help councils across the country protect more young people at risk of sexual abuse and exploitation. The idea is simple yet stark: to build relationships with the most vulnerable children so that they have someone whom they can trust and in whom they can confide.
I met dedicated youth workers and staff at Barnardo's who described the ways in which they work with vulnerable children so they can intervene early if a child is at risk of abusive predators.
Sadly, the vulnerability of children and the pernicious nature of organised grooming gangs is known only too well in Rotherham. I met officers working on Operation Stovewood – the National Crime Agency's investigation into child sexual exploitation in the town. On a daily basis, these investigators confront evil offending behaviour that is beyond most people's imaginations. The care and treatment of victims is the number one priority of the investigation, with highly experienced and committed officers working with social workers and others to safeguard victims, their families and the wider community, whilst bringing the perpetrators to justice.
As the Home Secretary said, however, it is not just British children who are being abused. Across the world, young people are being exploited and put on show on the internet to be beamed across the world. 
This must and can be stopped. Given that 99% of CSE images online are hosted outside the UK we need tech companies to play their part.
The Home Secretary made five key demands of tech companies – block CSE material, stop child grooming taking place on their platforms, work to shut down live streams, work closely with law enforcement agencies and share best practice in tackling these crimes.
The tech industry prides itself on recruiting the best minds in the world. Those brilliant minds can help their industry help millions of children across the world. The moral imperative is clear and I am sure the companies concerned will get it - not least because their employees, their shareholders, their customers and their leaders are parents themselves. 
This Government is leading the response to this threat internationally. We are now calling for others to help us help the victims of these evil crimes. We can, must and will do more. 
Sign up for email alerts and follow us on Twitter.