Today's Home Office stories include the launch of a new county lines coordination centre.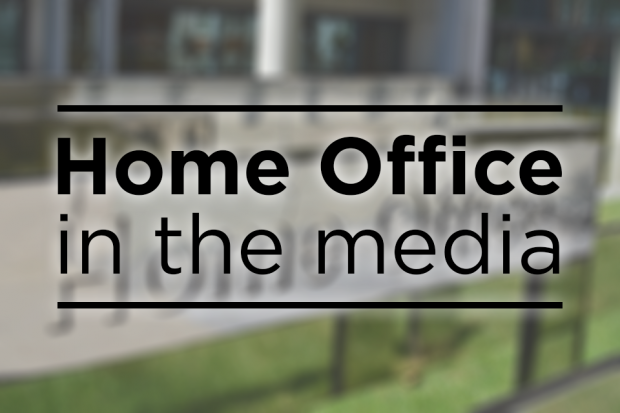 County lines Coordination Centre launch
The Mail reports that the Home Secretary has pledged a 'fightback' against drugs gangs enslaving tens of thousands of vulnerable children. The paper says Mr Javid announced he is taking action against the criminals who 'ruin lives and damage society' and said it was 'chilling' that children as young as 12 were being lured into becoming drug mules, and unwittingly ensnared in a web of brutality and intimidation.
In an article for the Mail, Mr Javid announced the opening of a new £3.6million national County Lines Coordination Centre, which will allow police forces to share intelligence and target gangs operating over a wide area. The Mail reports that the Centre will be a 38-strong team of experts from the NCA, police forces and regional organised crime units. He explains that as well as targeting serious offenders, the centre will work with health, education and welfare chiefs to prevent young being from being drawn into county lines.
A press notice on this story has been published on gov.uk which includes the below quote from the Crime Minister.
Minister for Crime, Victoria Atkins said:
"Using vulnerable young people to travel across the country to sell drugs is an appalling crime and we are cracking down on the gangs and networks responsible for these deplorable acts.
"The National County Lines Coordination Centre will strengthen the law enforcement response to this issue and enable police forces to work together to tackle a crime that crosses regions and demands a multiagency approach.
"We are determined to put an end to the serious violence blighting communities. This measure will address one of the key drivers of these tragic crimes."