Today's Home Office related stories include comments from the Home Secretary on the future security relationship with the EU after Brexit, and the case of Kweku Adoboli.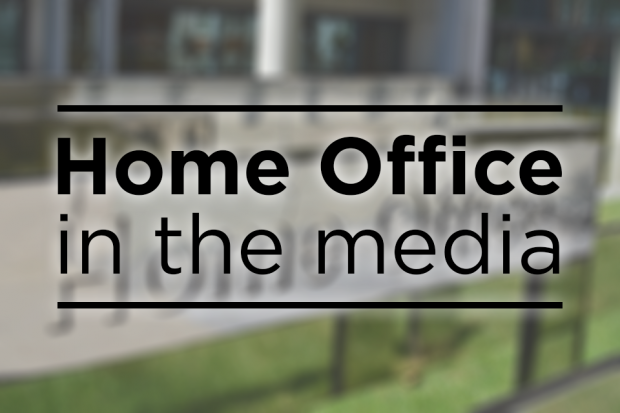 Future Security post-Brexit
Politico's Brussels Playbook interviewed the Home Secretary during his visit to Spain. According to the article, his message to his counterparts in Spain and Germany was to "push the European Commission to be more active in the future security relationship between the UK and the EU".
The Home Secretary is quoted as saying that "the Commission are not ambitious enough on the issue" and that he wants Brussels "to recognise that security isn't a bargaining chip. It is something that the citizens of Europe would expect their leaders to prioritize".
Kweku Adoboli case
The Times, Guardian and City AM report that a court has rejected the second request for bail by former UBS trader, Kweku Adoboli, who was convicted over the largest rogue trade in British history, as he faces deportation to Ghana.
The tribunal ruled that he must remain at the Harmondsworth detention centre near Heathrow until the judicial review is complete.
A Home Office spokesperson said:
"All foreign nationals who are given a custodial sentence will be considered for removal.
"Foreign nationals who abuse our hospitality by committing crimes in the UK should be in no doubt of our determination to deport them and we have removed more than 44,500 foreign offenders since 2010."
Sign up for email alerts and follow us on Twitter.