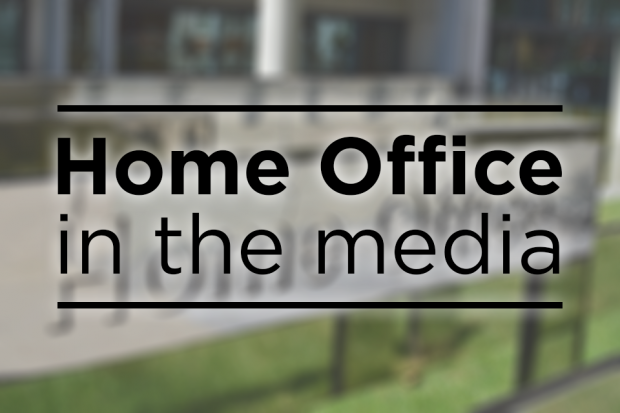 City AM reported today that the Home Office is writing to 17,000 businesses calling on them to do more to tackle modern slavery in their supply chains.
Businesses with a turnover of more than £36 million must publish annual transparency statements, known as a Modern Slavery Statement, setting out what they are doing to stop modern slavery and forced labour practices occurring in their business and supply chains.
At the moment, it is estimated that 60 per cent of companies in scope have published a statement. Whilst there are many examples of good practice, some of these statements are poor in quality or fail to even meet the basic legal requirements.
Minister for Crime, Safeguarding and Vulnerability Victoria Atkins said:
Modern slavery is an awful crime that denies its victims their fundamental rights to freedom and liberty.

It could be people coerced into prostitution or drugs running. However, the devastating reality is that hidden from view, people at home and abroad are lured into forced labour to produce some goods and services we all use.

On Anti-Slavery Day, governments, business and citizens across the world must ask themselves what more we can do to end this suffering. It is abhorrent and as global leaders in the fight against modern slavery, this Government will not tolerate it.

Some businesses are taking their responsibilities seriously and I applaud the actions of companies like the Co-op and ASOS who are leading the way in being open and transparent about the modern slavery risks they face and the action they are taking to stem, slow and stop forced labour. But there are others who are simply not meeting their basic legal obligations.

That's why the Home Office is sending letters to businesses today with a clear message that continued non-compliance will not be tolerated.

They must publish an annual statement on how they are doing to stem, slow and stop modern slavery and forced labour practices occurring in their business and supply chains