Today's Home Office stories include the latest on the Windrush Taskforce and police efforts to tackle moped crime in London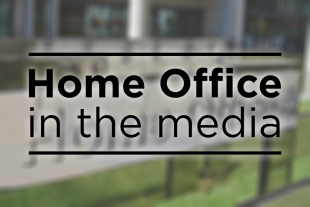 Windrush taskforce
The Guardian reports that the Home Office failed to find 49 people deported to Commonwealth countries and inform them of the Windrush taskforce, amid warnings that they may have been wrongfully removed.
According to the piece, these individuals, which had been held in UK detention centres, were flown to Ghana and Nigeria between March and September last year.
The article notes that the Immigration Minister Caroline Nokes said those concerned could visit a government website for information and highlighted that "before any enforced removal, all individuals were notified of the reasons and destination."
A Home Office spokesperson said:
Any individual who believes they are protected under the provisions of the 1971 Immigration Act is able to contact the Windrush Taskforce, who will help to identify their current status.

We have always been clear that the Windrush Scheme is not restricted to the Windrush generation or people from the Caribbean, but it is right that applicants for citizenship need to satisfy the good character and residence requirements.
Crackdown on moped gangs
The Times reports that "aggressive police tactics" against criminals riding mopeds have pushed the crimes into the suburbs of London, according to data obtained by the newspaper.
The article notes that undercover officers, along with pursuit teams who are willing to ram riders and knock them off their bikes, and "stinger" devices to burst tyres have been deployed to combat the crime.
It highlights that Scotland Yard hailed the strategy's success after recording a 36 per cent fall in moped-enabled crime in the past year. The article also states that as the crime has almost vanished in some boroughs, others on the outskirts of the city have experienced increases of more than 700 per cent.
A Home Office spokesperson said:
Police officers must have the confidence to pursue suspects where it is safe to do so and criminals should be in no doubt that they will not get away with a crime by simply driving recklessly.

Our proposed changes will make sure that skilled police drivers who follow their rigorous training are protected, while ensuring the minority of officers who do cross the line are robustly held to account.