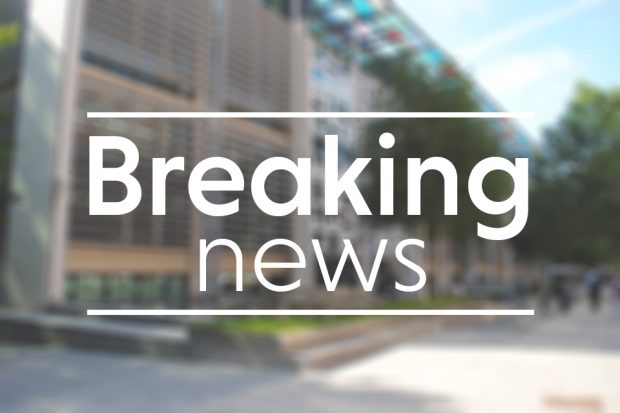 Today a woman has been convicted of Female Genital Mutilation (FGM) at the Old Bailey. Please find below a statement from the Home Secretary welcoming the conviction. Please also see below a fact sheet detailing the work the Government has been doing to tackle the crime both in the UK and overseas.
Home Secretary Sajid Javid said:
FGM is a sickening form of child abuse that leaves innocent young victims with physical and emotional scars that last a lifetime.

I wholeheartedly welcome this landmark conviction – which comes after the Government introduced tougher rules to criminalise this medieval practice.

Let me be clear, we will not tolerate FGM and not rest until perpetrators of this horrific crime are brought to justice.
Home Office work on FGM
The Government significantly strengthened the law in 2015 to improve protection for victims and those at risk, and to break down barriers to prosecution.
The Government has:
introduced a new offence of failing to protect a girl from FGM;

extended the reach of extra territorial offences;

introduced lifelong anonymity for victims of FGM;

introduced civil FGM Protection Orders; and

introduced a mandatory reporting duty for known cases in under 18s.

FGM Protection Orders are being used to good effect with 296 being granted since their introduction to the end of September 2018.
A mandatory reporting duty requiring professionals to report known cases of FGM in under 18s to the police came into force on 31 October 2015. The duty aims to increase the number of referrals to the police in order to deter perpetrators and in turn prevent this appalling crime from happening.
We have provided resources for frontline professionals, including: a resource pack, free e-learning, statutory multi-agency guidance and a range of communication materials.
The Home Office launched an awareness campaign on 5th October designed to help eradicate FGM. The campaign, let's protect our girls, emphasises the life altering health consequences of FGM to communities across the UK. These include:

Childbirth complications

Mental health issues

Urinary infections

Period problems

Scarring
The Home Office's FGM Unit is driving a step-change in our nationwide outreach on FGM, including speaking at awareness-raising events across the UK. To date, the Unit has participated in just over 100 events.
The Home Office hosted an international conference on 15-16 November in London on tackling FGM and forced marriage in partnership with the Council of Europe. The conference demonstrated the UK's global leadership in our work to tackle these crimes.
The Home Office has also created a free FGM e-learning module with Virtual College and produced an online resource pack for safeguarding professionals. The e-learning won a gold award in 2017 for 'Excellence in the Production of Learning Content' award. Over 220,000 people have passed the course with 95% of who would recommend it to others.
Government funding
Work to tackle FGM is an integral part of our cross-Government Violence Against Women and Girls strategy, published in March 2016. As part of our commitment to tackling all forms of VAWG, we have pledged £100 million in funding.
The Department for Health has provided £4 million for the national FGM Prevention Programme, in partnership with NHS England.
The Department for Education has provided nearly £2 million for a national programme to improve the social care response to FGM and has announced a further £1.7 million to continue this work. It is also providing grant funding for two projects to help safeguard girls from FGM.
A City University and Equality Now study (part funded by the Home Office), estimated that 137,000 women and girls who had migrated to England and Wales were living with the consequences of FGM, and approximately 60,000 girls aged 0-14 were born in England and Wales to mothers who had undergone FGM.
The FGM Enhanced Dataset is published quarterly and annually by NHS Digital. The most recent set of annual statistics were published on 5 July 2018 and show that between April 2017 and March 2018, there were 4,495 'newly recorded' cases of FGM, and 9,490 total attendances where FGM was identified or a procedure for FGM was undertaken. In total, 6,195 individual women and girls had an attendance related to FGM during this period. The latest quarterly stats were published on 7 June and show that between January and March 2018 there were 1,030 newly recorded cases, and 2,320 total attendances. These figures are consistent with previous quarterly reports and the number of newly recorded cases continues to gradually fall.
Tackling FGM overseas
The UK is proud to support and accelerate the Africa-led movement to end FGM. Efforts to end FGM are being led from within affected communities and countries, and thousands of communities across Africa have already decided to abandon the practice with the support of UK aid. Since 2013, DFID-supported programmes have helped:
Over 8000 communities, representing 24.5 million people, pledge to abandon FGM;

The Gambia, Nigeria and Mauritania to make the practice illegal, and have supported Burkina Faso, Egypt, and Uganda to strengthen their laws.

Six countries introduce their own national budget line for tackling FGM;

Over 3 million girls and women receive FGM protection and care services.

Build "The Girl Generation": the largest-ever global movement of over 900 grassroots organisations working together to end FGM, which has reached over 200 million people across Africa with end FGM messages and positive stories of change and leveraged an additional £4m of funding for grassroots organisations.

Most recently, in November 2018, UK aid announced it was making the biggest single investment to date by any international donor to fight FGM across the most-affected countries in Africa, focusing on:

changing attitudes and the abandonment of FGM, by supporting projects working directly with communities;

supporting grassroots activists and youth initiatives with small-grants to lead change within their communities and hold governments to account in their own countries;

working with the United Nations and governments to get laws in place banning FGM where they are still needed;

supporting doctors, midwives and nurses to help end FGM and care for survivors.

A total of £15 million will go towards expanding DFID's trailblazing programme in Sudan.