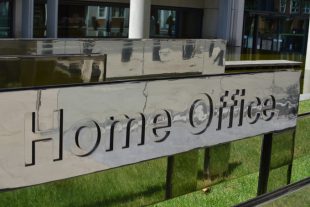 Today's Home Office stories include coverage of the latest homicide index figures, a deportation flight to Jamaica and an update on Windrush.
Homicide Index
There is widespread coverage in the Telegraph, Guardian, Times, Sun, Mail, Independent noting that official figures say fatal stabbings in England and Wales have reached their highest level since records began more than 70 years ago. Coverage also reports that the homicide rate also rose by 15% in one year, according to the Home Office analysis compiled the Office for National Statistics.
According to the pieces, between March 2017 and 2018, 285 killings were carried out with a knife or sharp instrument, the highest since Home Office records began in 1946. The rates, recorded by police, marked the fourth consecutive annual rise in homicides following a long-term decline.
The Telegraph reports that the Home Secretary last week announced plans for new knife crime prevention orders that could be imposed on suspects aged 12 or over.
The Times carries comments made by the Home Secretary during ITV's Good Morning Britain noting that we need more police on the streets and that there is money to do that. "The biggest increase in police funding since 2010, almost a billion extra pounds" had been announced in Parliament "and it will lead to more police."
The Guardian and the Sun carry comments by the Policing Minister stating that violent crime "remains a priority" and that the Home Office had taken "urgent and unprecedented action.
Minister for Policing and the Fire Service, Nick Hurd said:
Tackling the impact of violent crime remains a government priority and it is crucial to stamp this out. Since March we have taken urgent and unprecedented action which is having an impact and knife crime is stabilising in London and slowing in the rest of the country.

We recognise that young people are most at risk of falling victim to knife crime and our Serious Violence Strategy sets out a multi-agency approach, which includes a greater focus on early intervention. We are investing a further £220m in community early intervention projects and have made clear that all public bodies need to treat serious violence as a priority and will be consulting on making it a legal duty.

We must also provide the police with the necessary powers to tackle violent crime, that is why we have listened to their concerns about rising demand and have proposed the biggest increase in police funding since 2010. I'm confident the new settlement, which delivers up to £970m of additional public investment into policing in 2019/20, will help the police continue to recruit more officers.
Jamaica deportation flight
The Independent reports that MPs, campaigners and detainees have condemned the Home Secretary for characterising those individuals deported to Jamaica earlier this week as 'serious criminals' after it emerged that some had committed only a single drug or dangerous driving offence.
Despite the Home Secretary confirming that all deportees were convicted of "very serious crimes… like rape and murder" the piece states that just one had been found guilty of murder, while 14 had been convicted of drug offences.
A Home Office statement is carried.
A Home Office spokesperson said:
On 6 February, 29 serious foreign criminals were deported to Jamaica on a chartered flight.

The crimes committed by the individuals include murder, rape and serious violence. The total combined sentence of their crimes is over 150 years imprisonment.

The law requires that we seek to deport foreign nationals who abuse our hospitality by committing crimes in the UK. This ensures we keep the public safe.
Windrush update
The Independent reports on the latest Windrush update to the Home Affairs Select Committee (HASC), leading on the fact that only one person has been helped by the Windrush hardship scheme. The Home Secretary's comments to the HASC are carried.
The Times carries a small article which notes that 3,406 people had been granted citizenship under the scheme by the end of last year.
The Home Secretary said:
I continue to believe it is important that we take a cross party-approach which recognises the most important thing we can do is ensure the wrongs which some members of the Windrush generation have faced are put right.

I can reassure members that my department remains entirely focused on righting the wrongs experienced by the Windrush generation.