There have been widespread reports about the potential for individuals who have taken part in the conflict in Syria to return to the UK in recent days. This fact sheet explains our approach to managing this issue.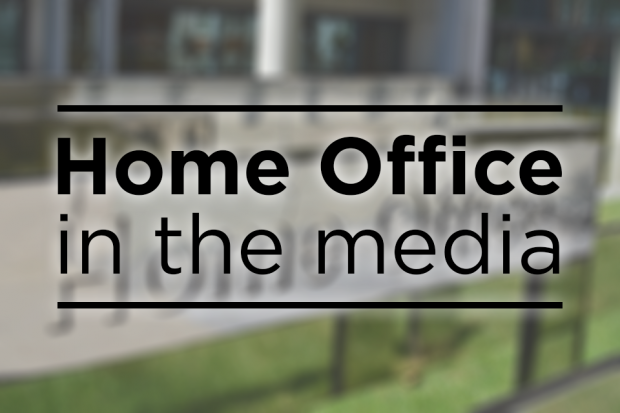 More than 900 individuals of national security concern from the UK have travelled to engage with the conflict in Syria. Of these, approximately 20% have been killed whilst overseas and around 40% have returned to the UK. The majority of those who have returned, did so in the earlier stages of the conflict, and were investigated on their return. A significant proportion of these individuals are assessed as no longer being of national security concern.
Anyone who does travel to Syria, for whatever reason, is putting themselves in considerable danger but also potentially poses a very serious national security risk to the UK. Those who have travelled to engage in fighting, attack planning or terrorism risk being killed by military forces also present in the region.
Everyone – male or female above the age of criminal responsibility – who returns from taking part in the conflict in Syria or Iraq must expect to be investigated by the police to determine if they have committed criminal offences, and to ensure that they do not pose a threat to our national security.
Where there is evidence that crimes have been committed, those responsible should expect to be prosecuted for their actions. Any decision on whether to prosecute will be taken by the police and Crown Prosecution Service on a case by case basis.
Do these people have access to consular assistance?
The Government does not have a consular presence in Syria from which to provide consular assistance and FCO travel advice for Syria states that consular support is not available in Syria. The Government has no legal obligation to provide consular assistance, this is provided at the Foreign Secretary's discretion.
How does the Government deal with those who return?
In addition to seeking prosecution of terrorism suspects, we use a range of tools to manage the threat posed by those who return - including using the Royal Prerogative to withdraw British passport facilities, managing risk through Terrorism Prevention and Investigation Measures (TPIMs) and using Temporary Exclusion Orders (TEOs) to place in-country conditions upon return. This can include regular reporting to a police station and mandatory attendance on the Desistance and Disengagement Programme – an intensive programme of tailored interventions designed to protect both the individual and wider society.
We have extended extra territorial jurisdiction to new offences in the Counter-Terrorism and Border Security Act which became law on 12th February 2019.
The Act also creates a new offence of entering or remaining in an area outside the United Kingdom that has been designated by the Home Secretary if it is necessary for protecting the public from terrorism.
What offences could returners be charged with and what sentences could they face?
The UK courts have extra-territorial jurisdiction over a number of terrorism offences relevant to foreign fighters, including:
Preparation of Terrorism. (Maximum sentence: life imprisonment.)
Encouragement of Terrorism. (Maximum sentence extended from 7 to 15 years in the Counter-Terrorism and Border Security Act.)
Training for Terrorism. (Maximum sentence: life imprisonment.)
Membership of a Proscribed Organisation. (Maximum sentence: 10 years.)
In the Counter-Terrorism and Border Security Act we extended extra-territorial jurisdiction to the offences of:
Inviting or Expressing Support for a Proscribed Organisation. (Maximum sentence: 10 years)
Displaying an Article Associated with a Proscribed Organisation. (Maximum sentence: 6 months)
Dissemination of Terrorist Publications. (Maximum sentence extended from 7 to 15 years in the Counter-Terrorism and Border Security Act)
Making or Possessing Explosives Under Suspicious Circumstances (where the offence is committed for terrorist purposes). (Maximum sentence: life imprisonment)
What about children who return?
We expect children returning from Syria to have been exposed to the conflict, indoctrination and to have experienced severe trauma.  A range of specialised support will be necessary to address many concerns ranging from safeguarding to national security.  Our support will be tailored to the needs of each individual child.
Local authorities and the police can use existing safeguarding powers to protect returning children, support their welfare and reintegration back in to UK society and minimise any threat they could pose within schools and to their local community.
Why can't we ban people from entering this country if we suspect that they have been involved in terrorism?
If a UK national has, or in some cases could acquire, another nationality the Home Secretary has the power to remove their British citizenship and stop them from returning if he assesses that to do so would be conducive to the public good. However, it is prohibited under international law to remove the nationality of an individual when to do so would leave them without any nationality and, in effect, stateless.
Where it is not possible to deprive an individual of their British nationality we are obliged, under international law, to let them return. However we have a range of powers available to protect national security and mitigate the threat they may pose.